Welcome to visit Daysun booth 11.3L04 in Canton Fair
31-10-2019
Daysun people is attending in Canton Fair now, the booth number is 11.3L04,
the main products are diaper bag, diaper mat and baby diaper caddy also stroller organizer.
Welcome to visit our booth at any available time.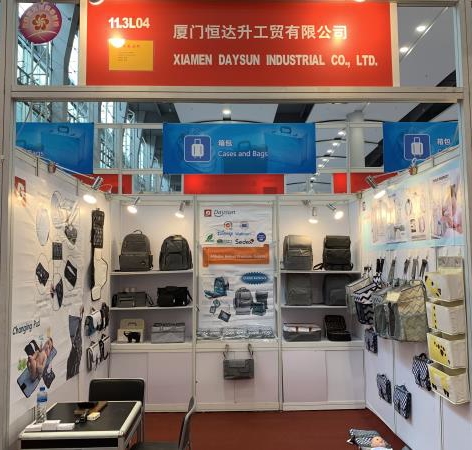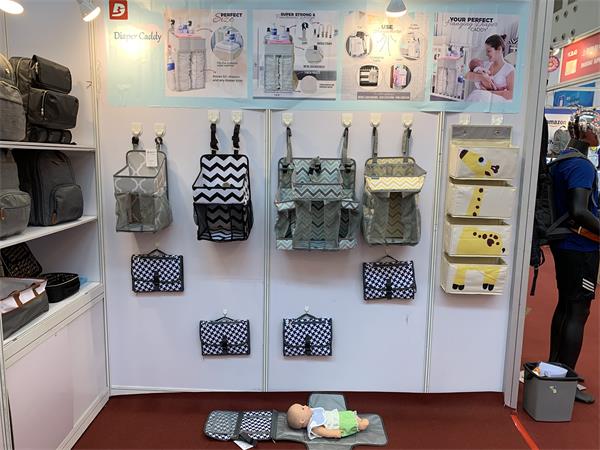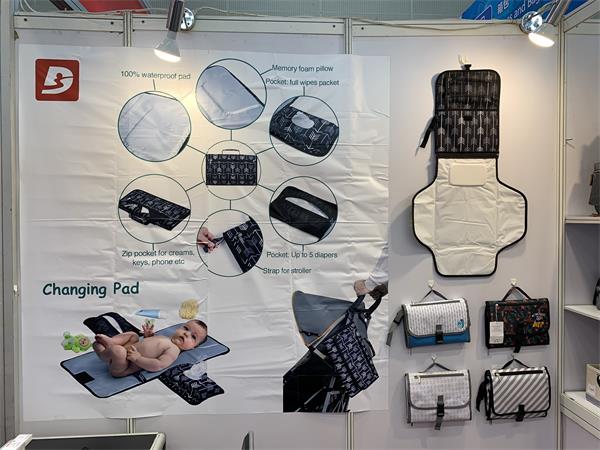 Welcom our first customer, two handsome guys, check with several changing mat,
and with good communication with our colleague, Catherine and Joyin.
Look at their concentrated eyes, check details seriously, we believe there is already
having a good starting.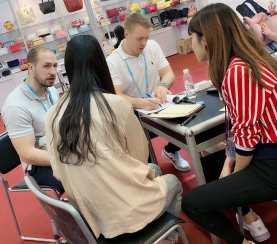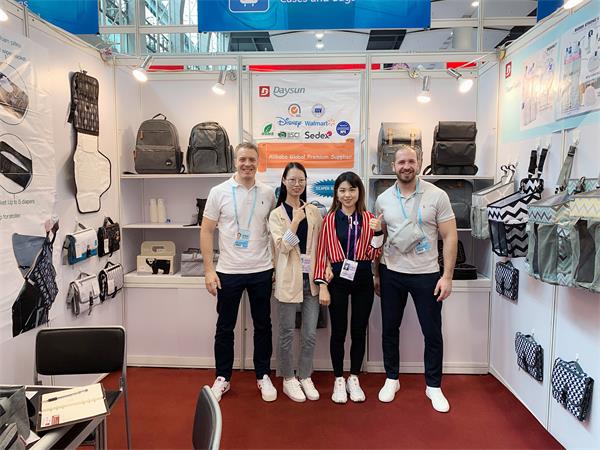 More and more customers visit our booth at the first day, hope you all guys
couild receive all the details in our booth, and have a good time with our Catherine and Joyin.
Look forward to new people come for visiting !!!