Trolley School Backpack Business Trip Backpack
28-04-2019
Not only student, but some businessman and businesswomen will have this experience that
the backpack is very heavy, since there are so many books or documents.
If they carry a normal backpack in shoulder, they will feel very tired with a short walking.
There need a better bag to solve this problem, give people a easy trip.
A backpack with trolley is hot item for several years, for now, we upgrade this item, you could see in below picture, with a larger wheels, the backpack could move much easier in every uneven road, and with a large contact area with ground, the wheels won't be broken, also could pull this backpack with less effort.
Detachable backpack straps could make it easy move when as a trolley bag.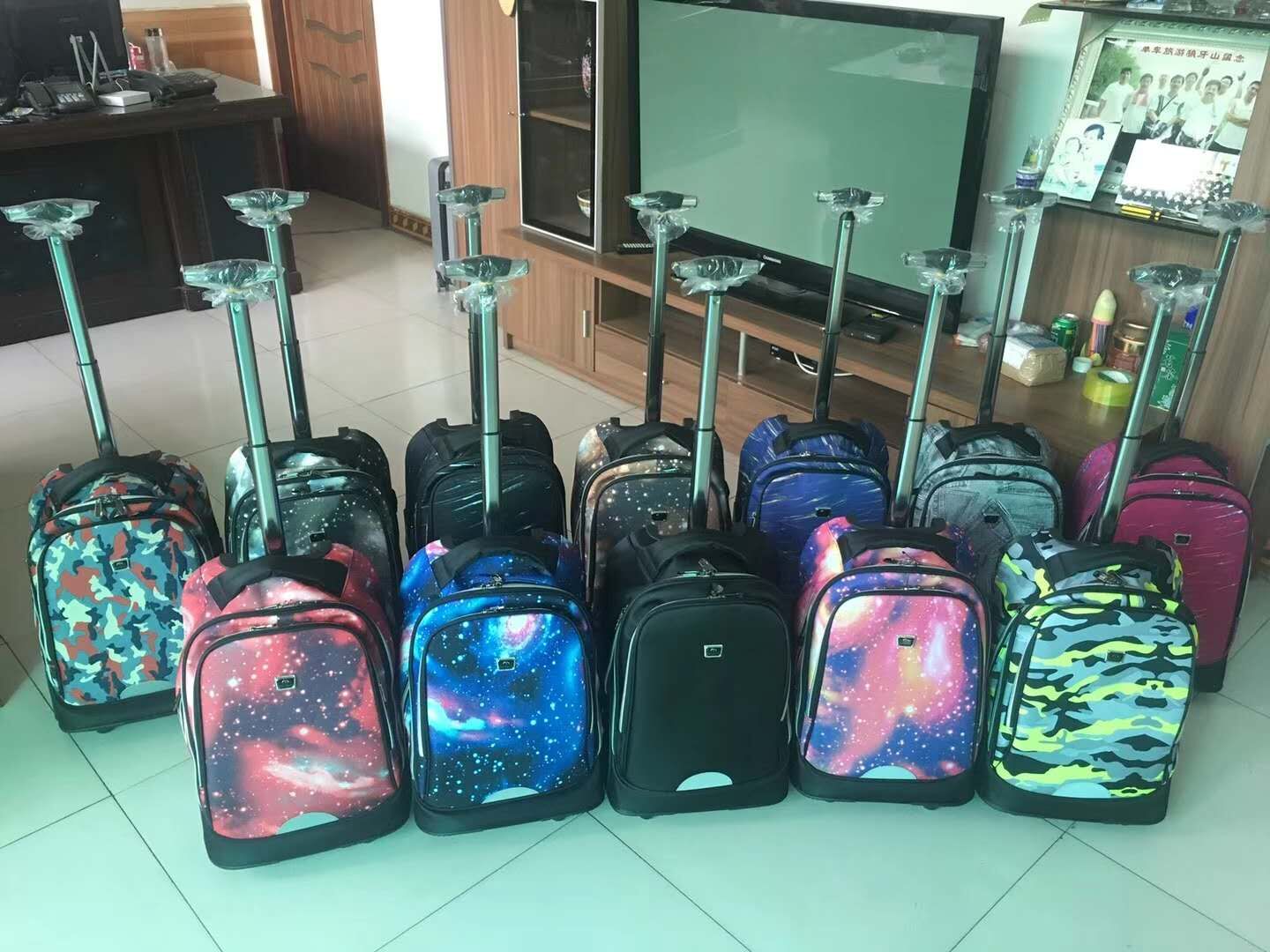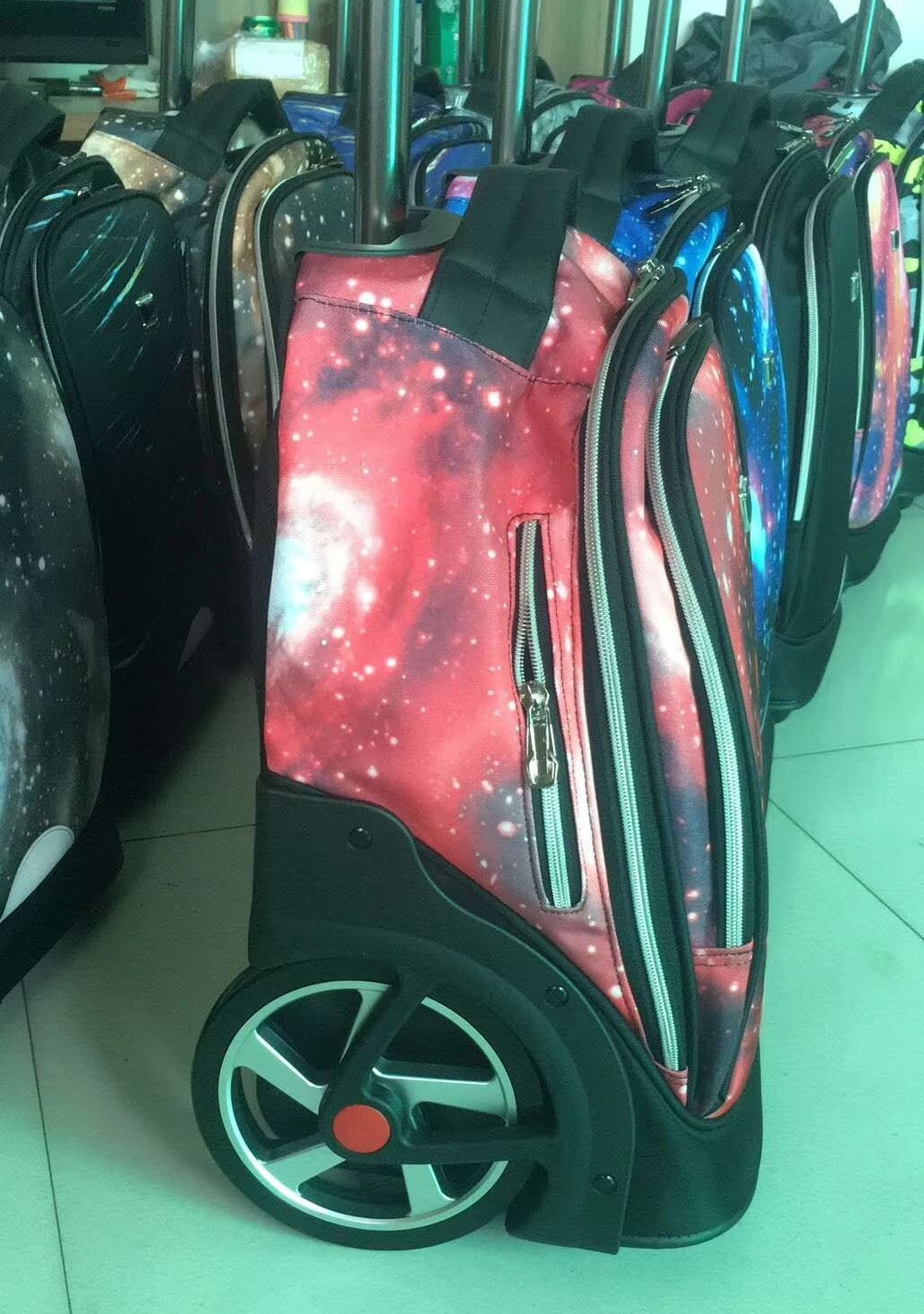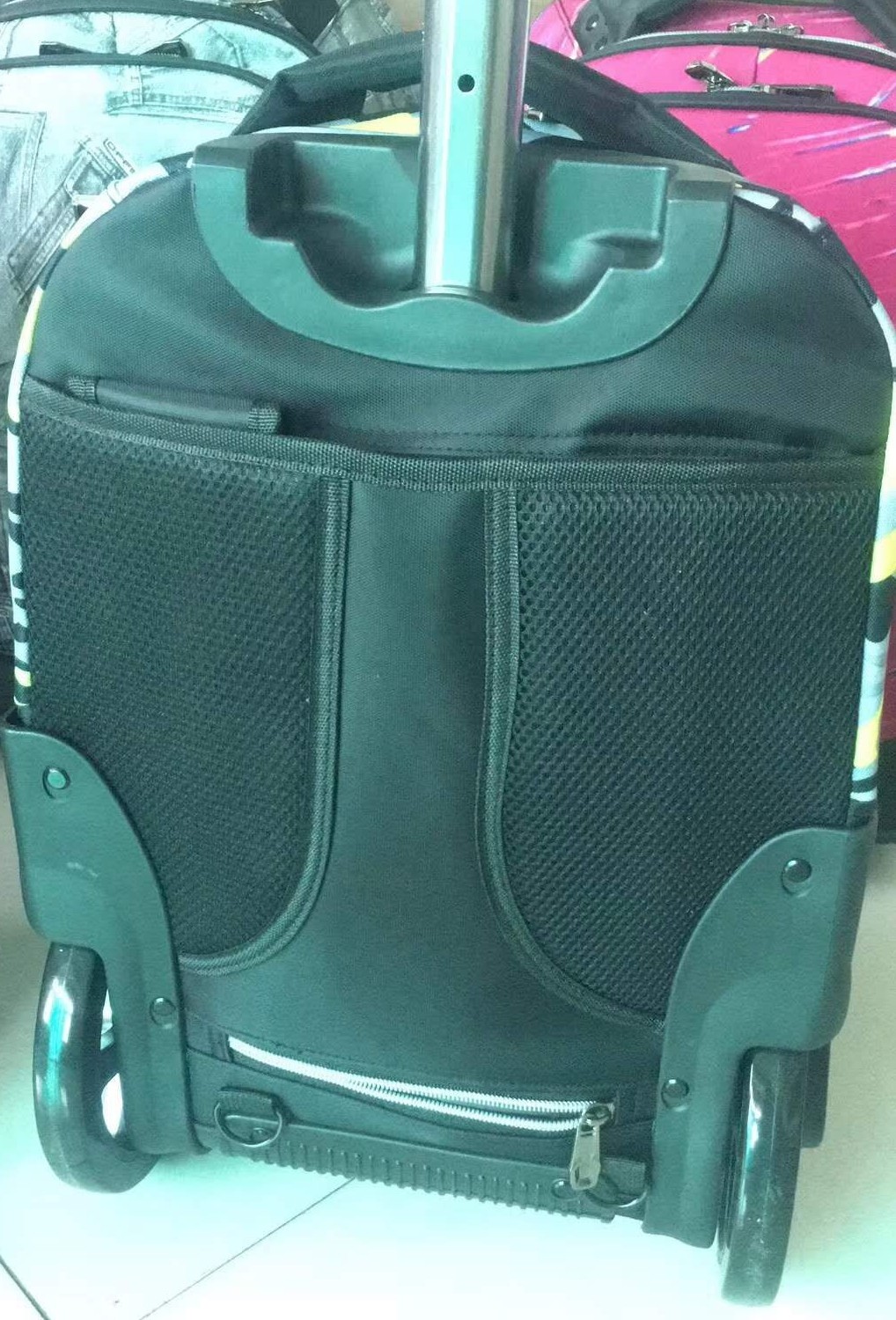 All kinds of backpack could do with a trolley, with a fabric printing, with a function new design etc., to make an unique backpack.
To do your unique backpack, don't hesitate to contact us at any time.