September Purchase Festival Activity
18-10-2018
September is always a hot season for customer purchasing to prepare for Christmas season.
For provide more service and most discount to customers, Daysun attend the Alibaba September Purchasing Festival in this September.
In this purchasing festival, companies in Xiamen is separated into 5 teams, to do a PK activity, Daysun is in Heibao Team.
Opening ceremony
On 5th September, the PK activity also the September Purchasing Festival started, all participating companies atten the opening ceremony,
Four Daysun guys Irene, Joyce, Safiya and Kris with Ronny attent this activity, what passionate they are. They treat their work seriously at anytime,
they are confident in this PK activity, completely agree the slogan "Let's fight, Let' win"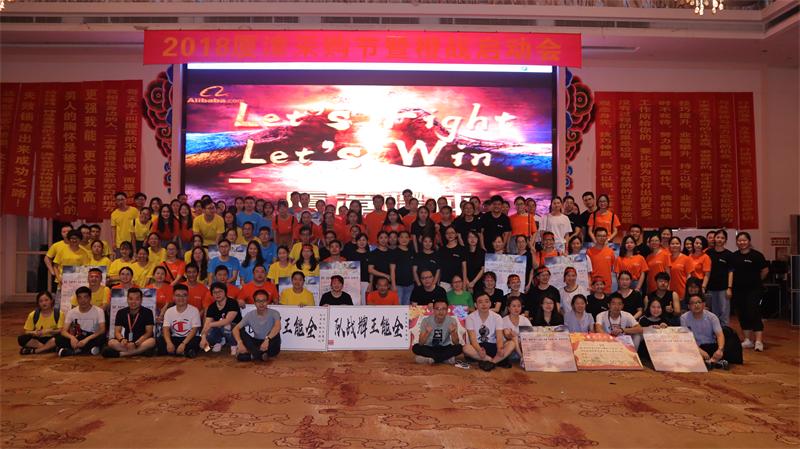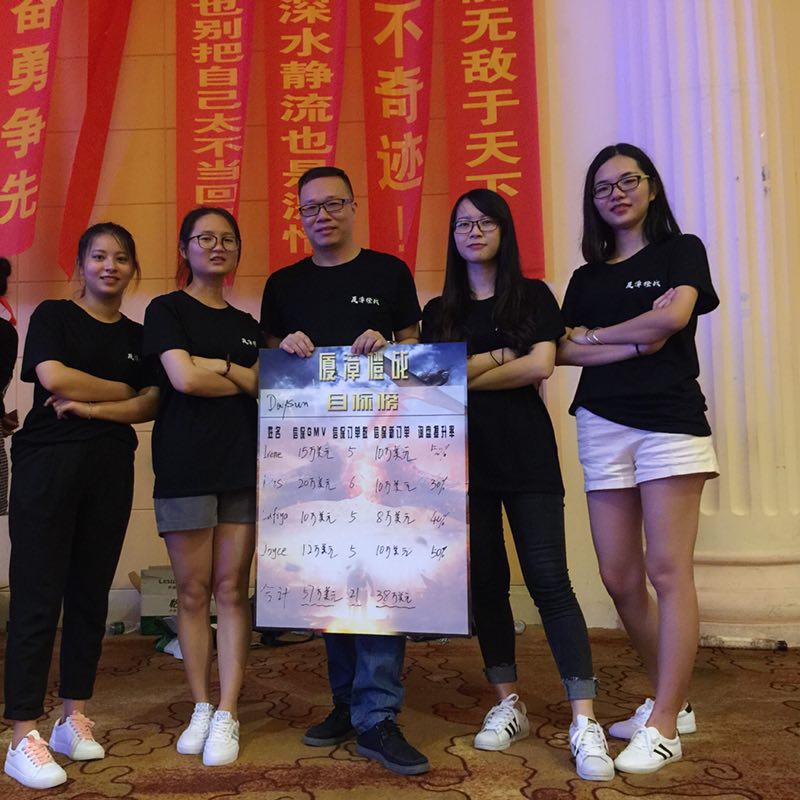 After finishing the Opening Ceremony, all the staff in Daysun work more hard with the good affect from these four guys.
The target board stand in the front of reception desk, everyone could see it once arrive company, that remind everyone
keep going today. Even a small step is also treasure. Daysun people keep that in mind that provide professional product knowledge
and good service to every customer. Keep working, keep learing, keep sharing.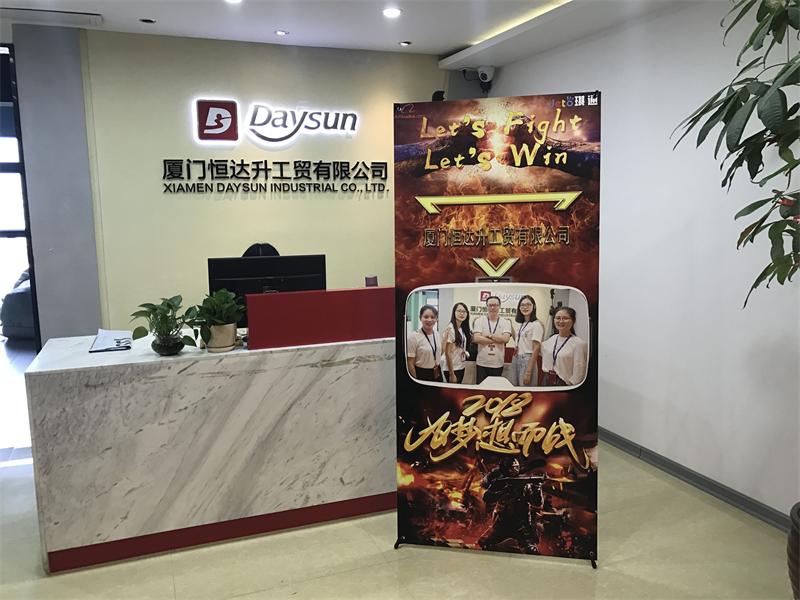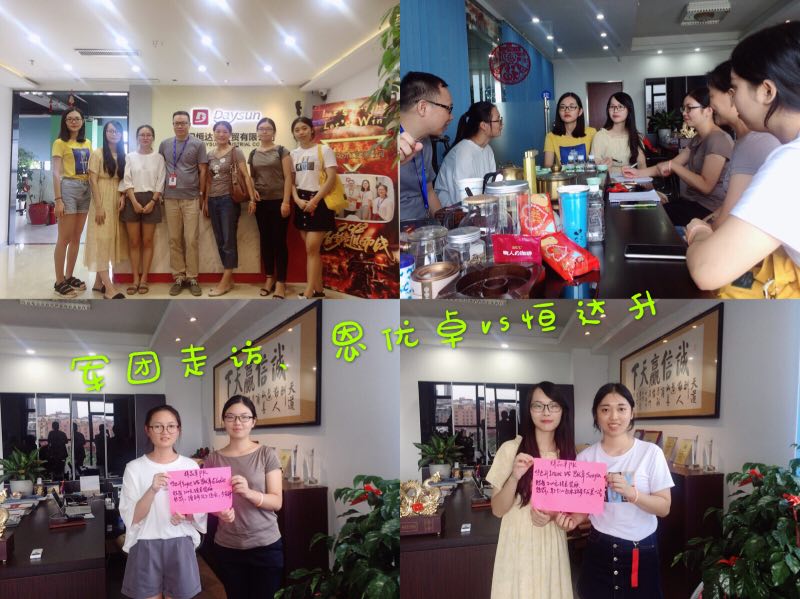 With one month hard working,everyday work more than 16 hours, try to reply immediately once customer send questions and inquires,
Daysun guys win excellent result. The HeiBao Team win the honorary title of Best Team, also No.1 for all the PK terms.
Daysun Irene win the title of Million guy.
All Daysun staff went to factory for materials learning, arrange sharing meeting for good skills, going out for learning from
other companies.
With this month learing and sharing, Daysun staff are more professional in products knowledge, more positive in all the situation,
more thoughtful for all customers, we are confidient to provide our costomers high quality products and best service.
Look forward to meet you, work with you in sooner future :)