Ready to Ship Diaper Backpack Bag
11-07-2019
Ready to ship diaper backpack bag, it is hot item in market now, Daysun now could send you 1pc, 2pcs,
5pcs, 100pcs, 500pcs, any quantity you are interested, the products are ready to ship.

There are four main compartments, first is with insualted bottle pcokets,
second is easy access mommy pocket, third is babg diaper organizer compartment,
and main large compartment.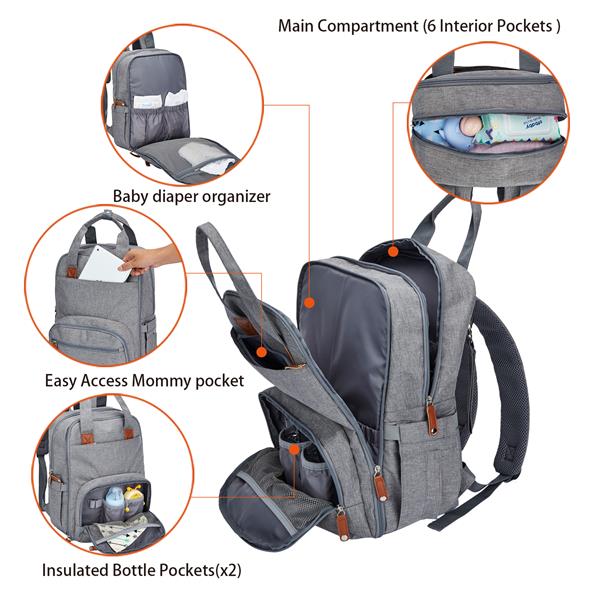 See the front of this bag, with two insulated pockets, you could put the baby bottles
and the needed spoons, also the pinafore.
The easy access mommy pocket is a large compartment, which could put the changing pad inside.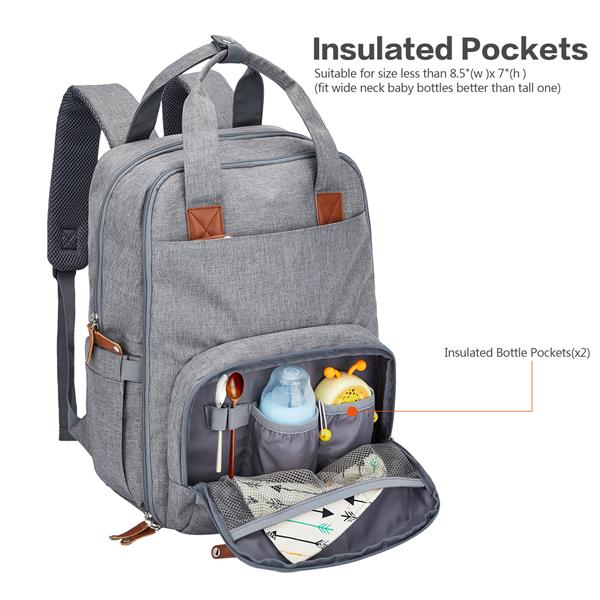 The third compartment is with two polyester pockets, one mesh zipper pocket,
could put the diapers here, which could separate with cloths in main compartment.

6 pockets in compartment could help to separate different items, like cloth, towel etc..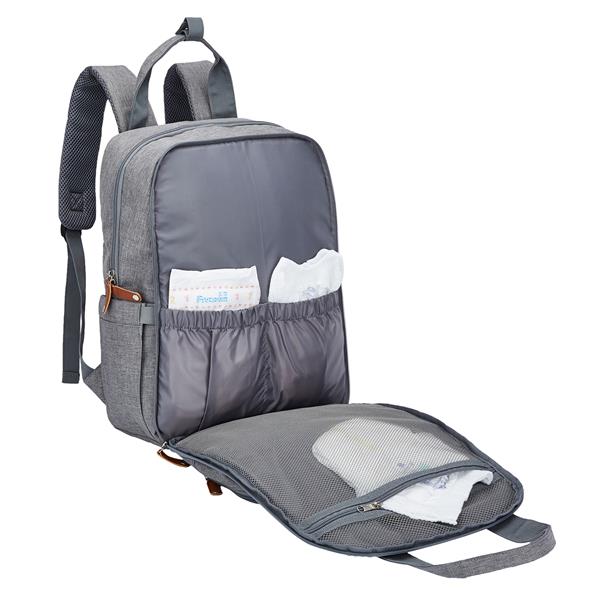 Below diaper bag backpack details show the high quality, you could make sure about the backpack quality,
every place is used high quality materials, high quality leather, high quality buttons, high quality sewing,
ask 1pc for quality checking first, you must love it.