Hydration backpack features
22-03-2019
Hydration backpack (water bladder bag) is a needed item when hiking and cycling etc. outdoor activity.

When you go to a moutain and want to take a bicycle during the weekend, you need carry
water bottles, food and tissue, may small knife in sometimes if it is a complex moutain.
Hydration backpack is important for this storage, and you could leave the water bottles,
but with a bladder, which is very ECO-friendly, and large capacity.
The material for hydration backpack could be 210D or 420D ripstop polyester,
also 600D polyester, which are lightweight but durable.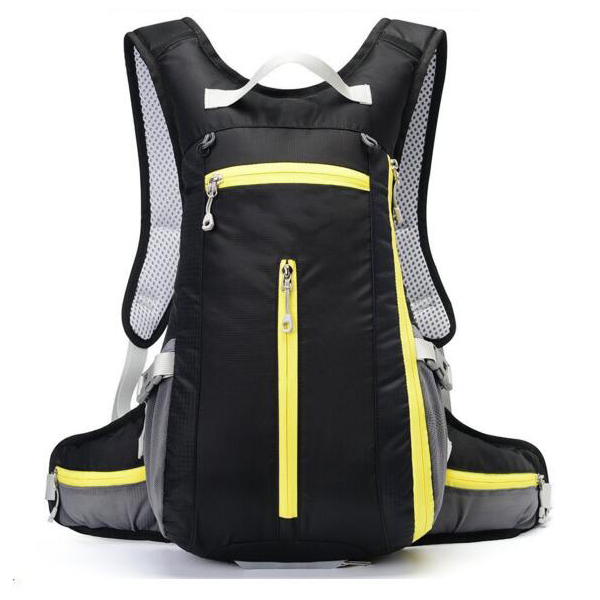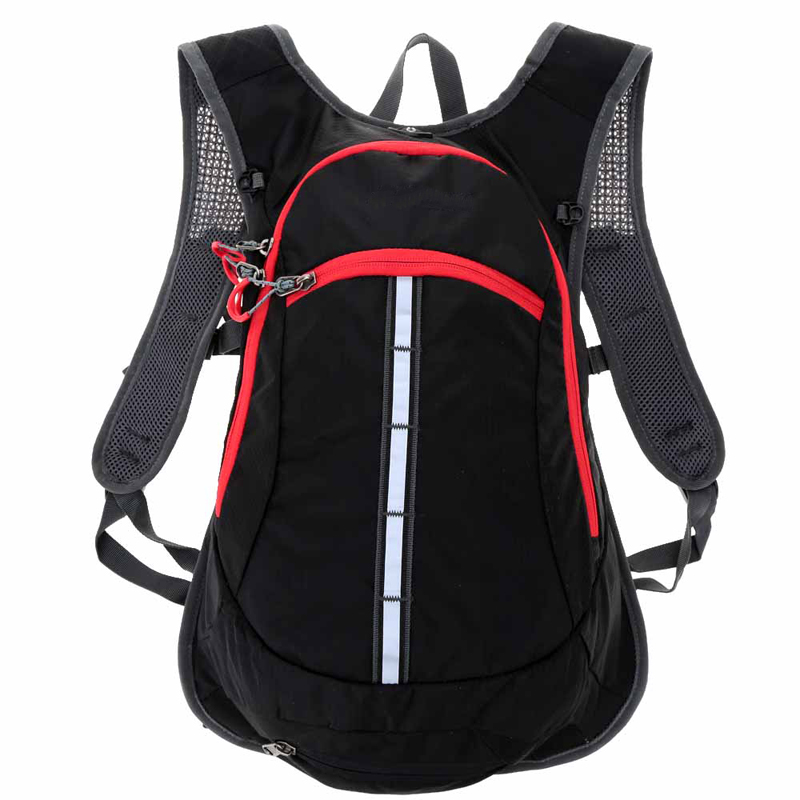 The back strap could be mesh traps, which is lightweight, Usually there is a hight adjustable sternum strap
and a waist strap, which could help to fix the backpack, decrease the press when walking or moving.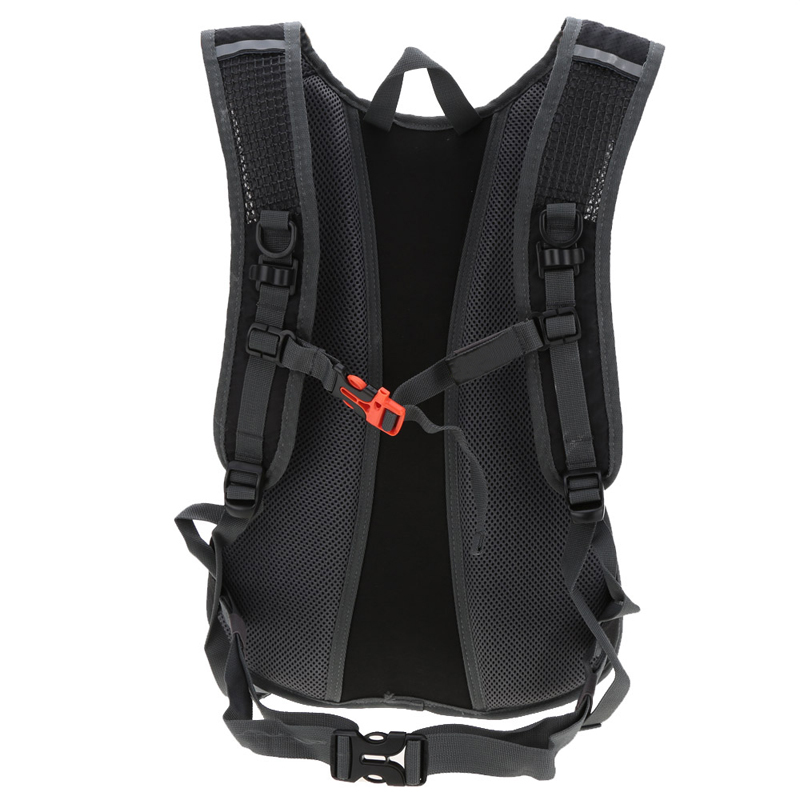 The bladder compartment is inside of backpack, and the tube is throughed out from two straps,
the bladder capacity could be customzied, usually use 1L, 1.5L and 2L.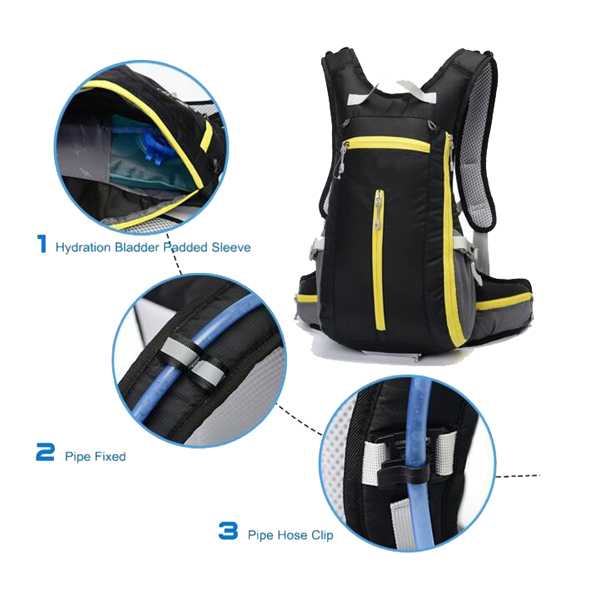 Different style bladders suit for different hydration backpack(water bladder bag) designs.