Daysun office move to new address
20-05-2020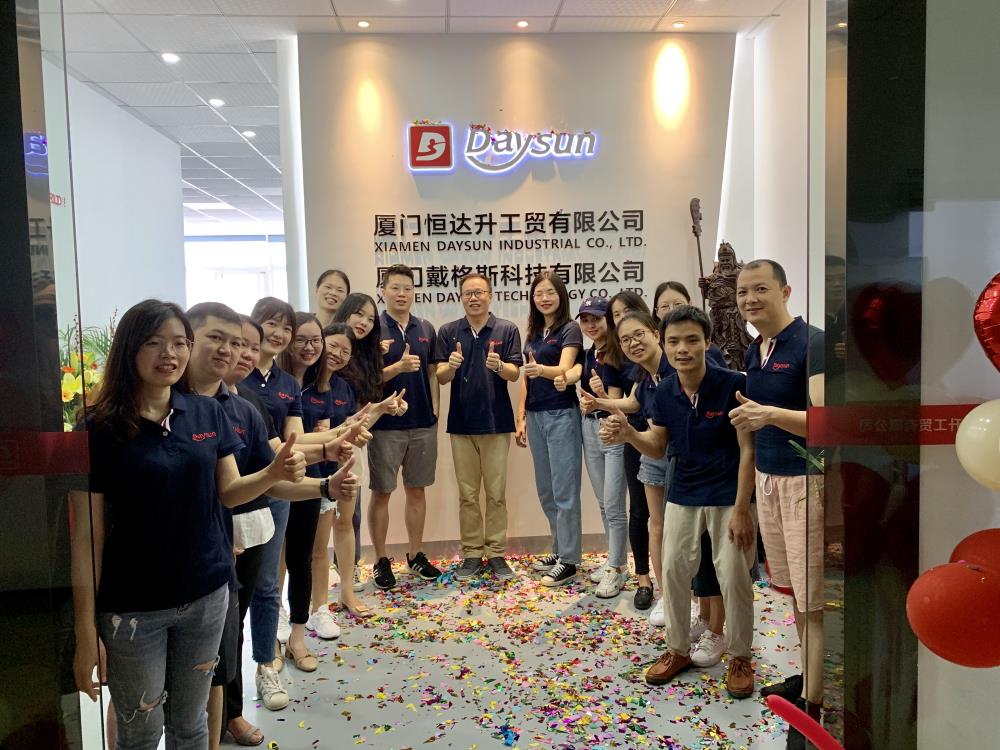 On 15th May, Daysun office moved to the new address:
Unit 301-1, Technology Building 1, No. 32 Huoju Dong Road,
Huli District, Xiamen, 361015, China
It is not an easy beginning of 2020, but Daysun guys still keep the passion in mind
to provide good service and items to customers.
To make it, Daysun move the office to new address, arranging a bigger sample room
to make samples quicker.
Within one week, 20 office guys packed the samples, furnite and kinds of items,
work together to finish the moving, also make a good decoration for new office.