Daysun in Canton Fair 2018
13-11-2018
31st October to 4th November, Daysun team took part in the Carton Fair Phase 3, Cases & Bag area.

In this time, There are two main product line, one the waterproof dry bag, including traditional dry bag, also
with new hiking backpack which also made up of waterproof tarpaulin PVC material; another main line is baby products.
In last year, the baby products were popular in market, Daysun also send kinds of backpacks to market.
With one year conclusion, here are some new items.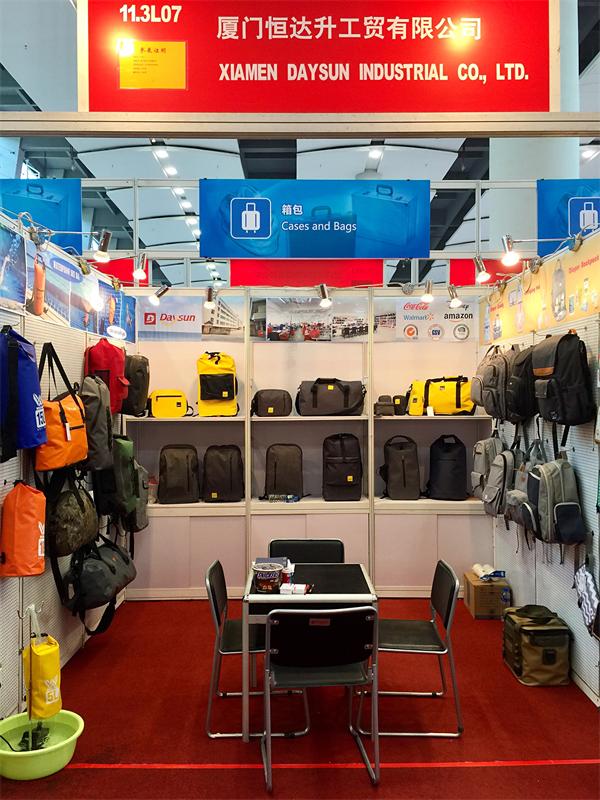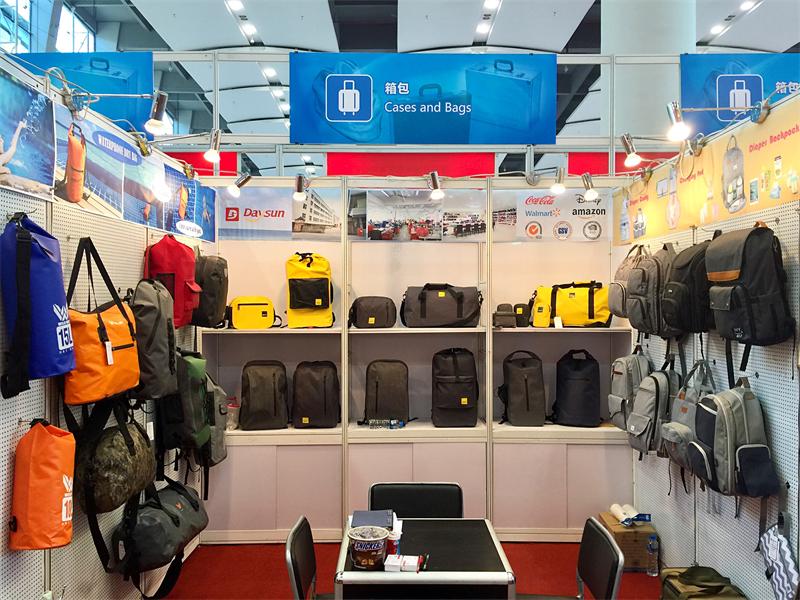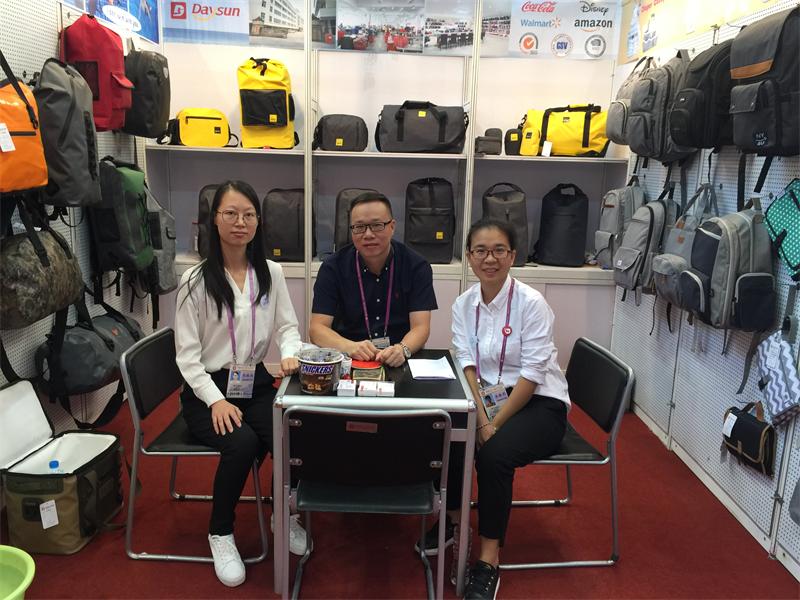 Ronny, Cathy and Catharine started to prepare the sample from August, with investigation and analysis,
They confirmed the products this Canton Fair, and went to factory for new materials, like tarpaulin PVC,
also the normal polyester with TPU coating, so that the bags could be waterproof, also need to check the
new backpack mould again and again, to make sure the final item is what they want.
Glad that customers like the products, during the Canton Fair, we meet the old customers, knowing new customers,
also communicating with other suppliers, it is actually a learning trip.
Look forward to next meeting in 2019.