Daysun Bag Show
29-01-2019
In the Annual Conference, Daysun People prepare many shows, singing, dancing, bag show
and creative show, Daysun guys are full of enthusiasm.
The hot dancing in 2019, our lovely Alice, Cathrine, Irene and Cathy wear the raincoat backpack,
finish a wonderful performance. Raincoat backpack has kids size, women size and men size, kinds of

color fabric are available.
Another show is the creative small dancing show, four people prepare the show only with hands,
wonderful but also full of fun, happy together with your all guys.
The singing "LOVE" is full of warmth, we are one, we are family.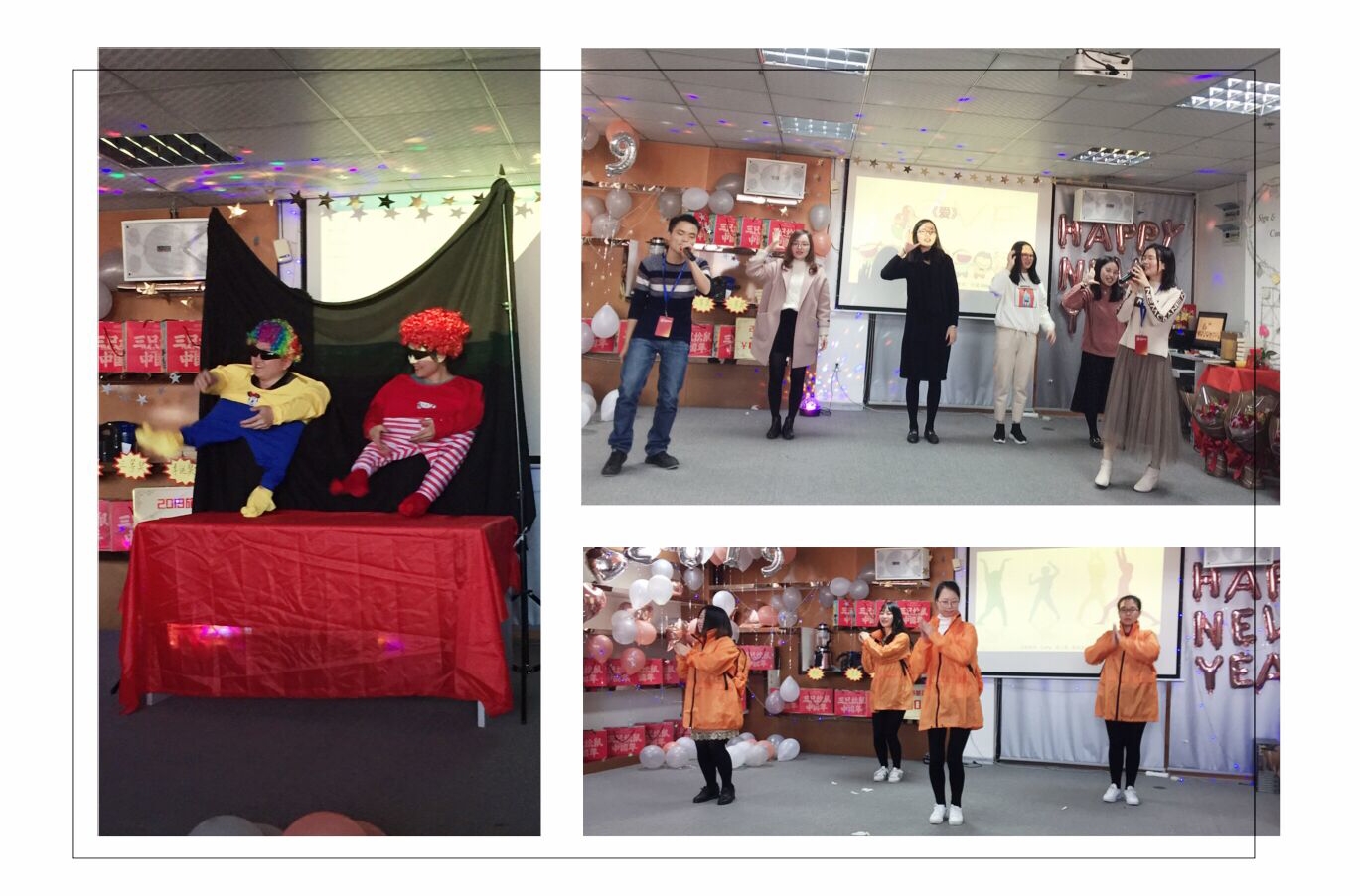 Here is a big bag show, arranged by Phoebe, Joanna and Mrs.Luo. There are many hot item
in Daysun this year, picnic backpack, travel set, waterproof dry bag and diaper backpack.
More and more style picnic backpacks are shipped this year, the cutlery bag, wine carrier,
shoulder picnic backpack and different style picnic backpack.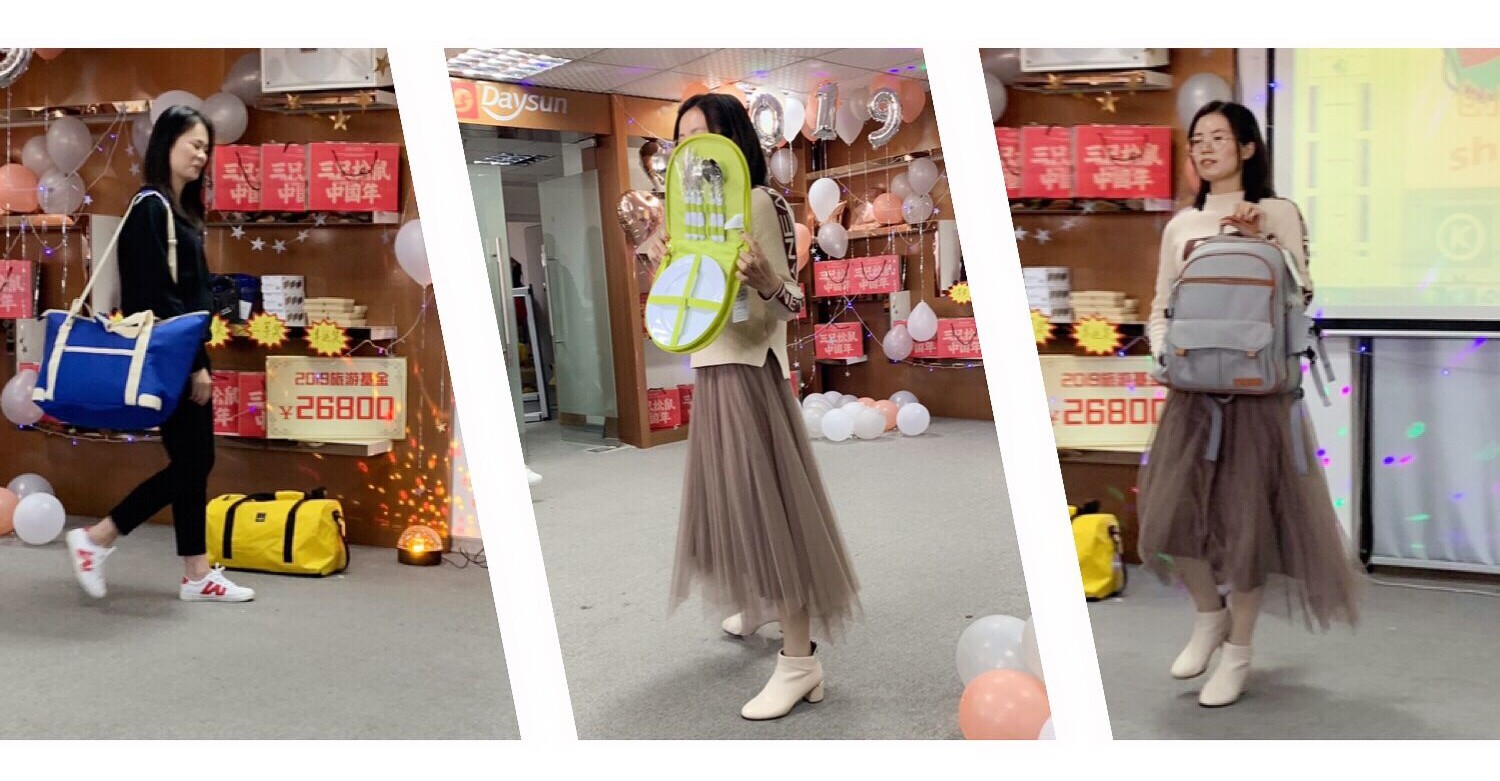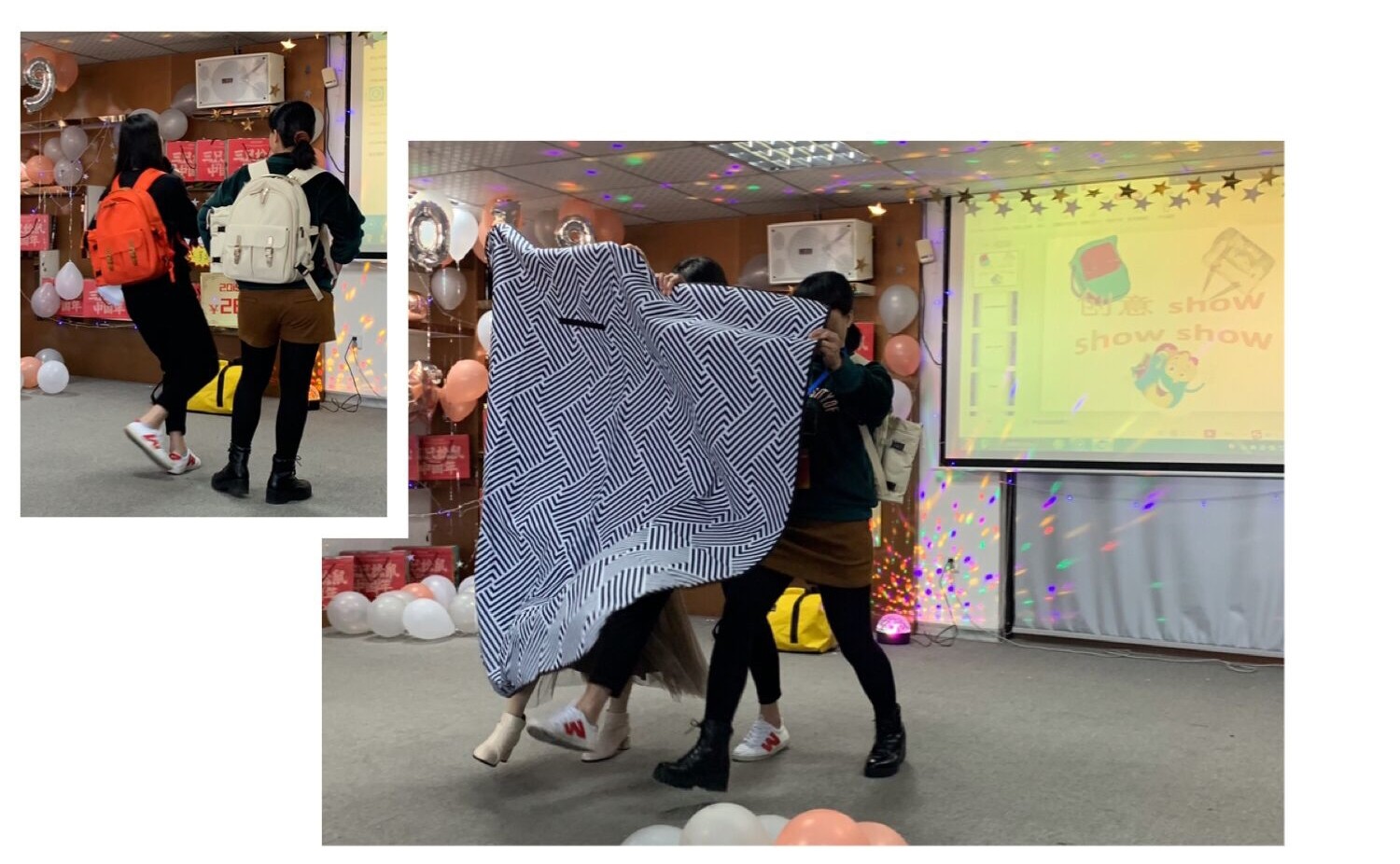 The travel bag, packing cube and toiletry bag are also main item this year, one complete travel set
could include the packing cubes and toiletry bag. To make the storage space larger, we make the
packing with compression, and toiletry bag with many detachable pockets.
In the Autumn of 2018, Waterproof dry bag become the member of Daysun bag family, the whole bag
is heat sealed, without any sewing thread, completely be waterproof; Phone bag, waist bag, shoulder bag,
travel bag, backpack, all the bag style could be made with this TPU fabric, this is really a good item
for Surfing, rafting and other outdoor activities.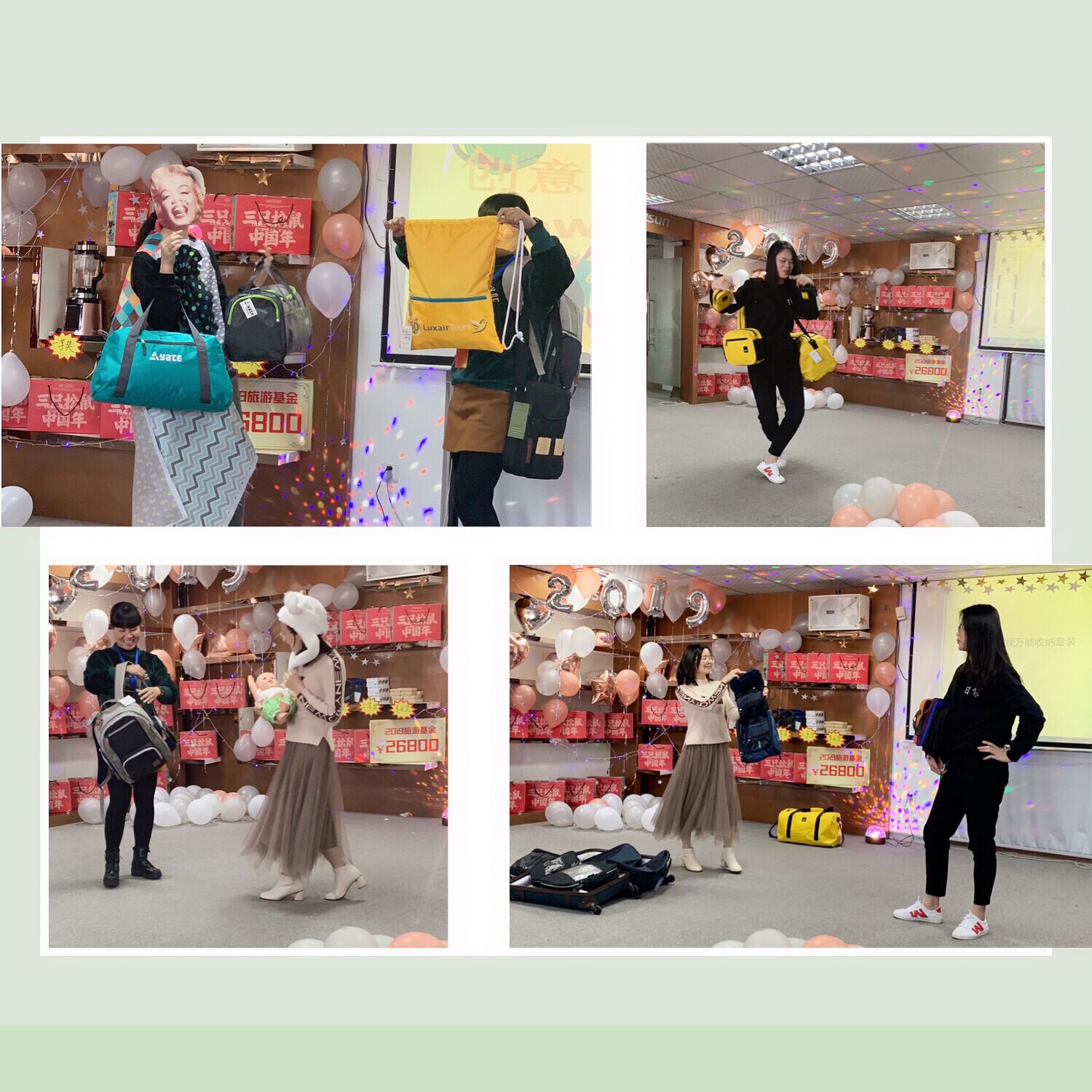 Without any doubt, diaper backpack is still the top hot item, 600D linen polyster, with polyester or
TC cloth lining, make the diaper bag in different design, to meet all the need of mom and dad.
Add a baby bibs, nursing bottle, wet/dry bag and cloth packing cube, a changing mat, the diaper backpack
is really a multi-function bag.