Daysun Annual Conference and Awards Ceremony
29-01-2019
Within one year hard working, Daysun team arrange an annual conference and awards ceremony
on 25th January, analyze and summarize the whole year working, and give prizes to excellent staff.
As the coming of Chinese New Year, Daysun office has new decoration as well, the lucky character
this year is pig, so the office is decorated with these small items, to mekt it full of festive atmosphere.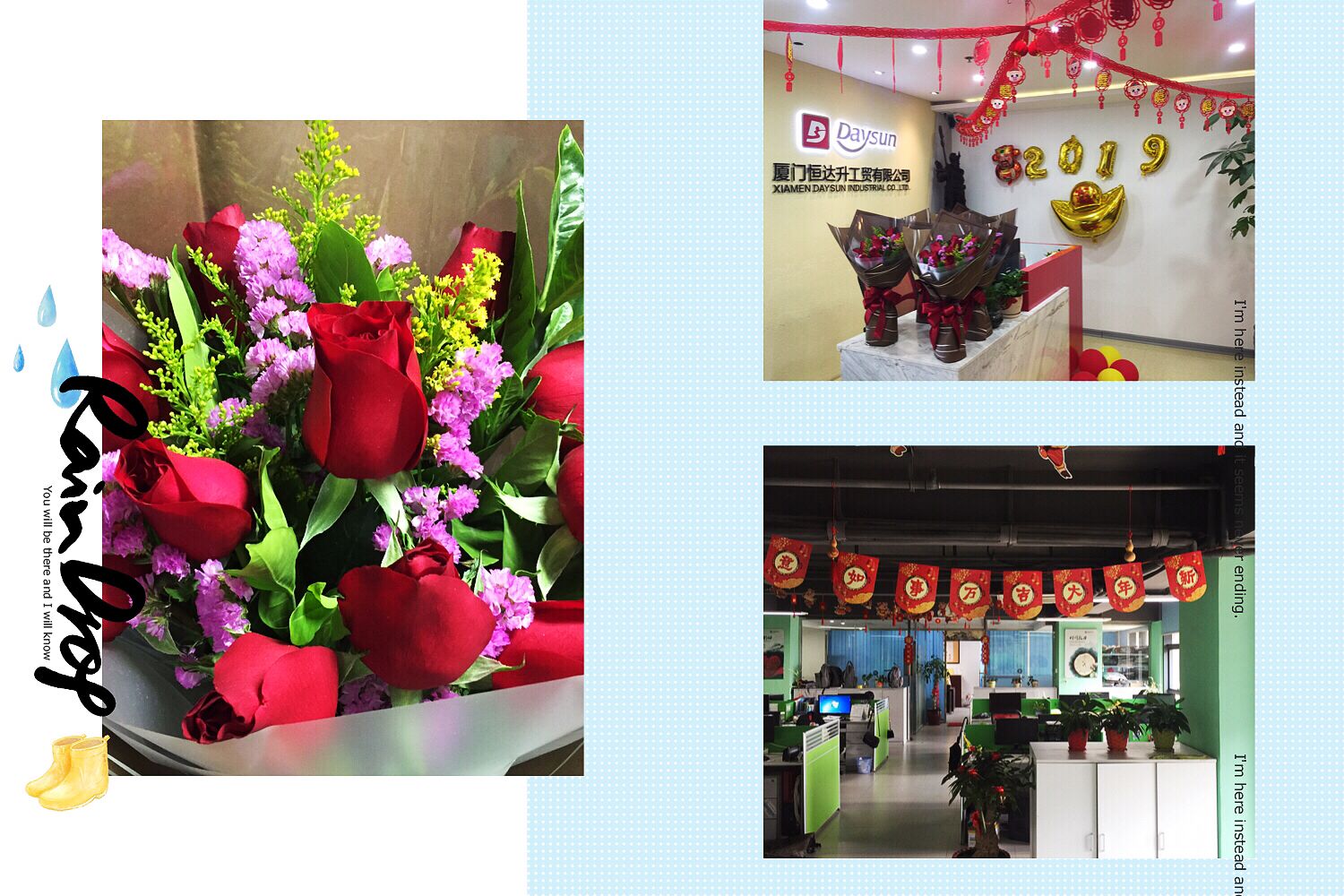 The afternoon of 25th January, the annual conference started, Sales manager, production manager and
other department give a conclusion for the whole year working. It is a good news that
the selling keep increasing and production efficiency keep improved.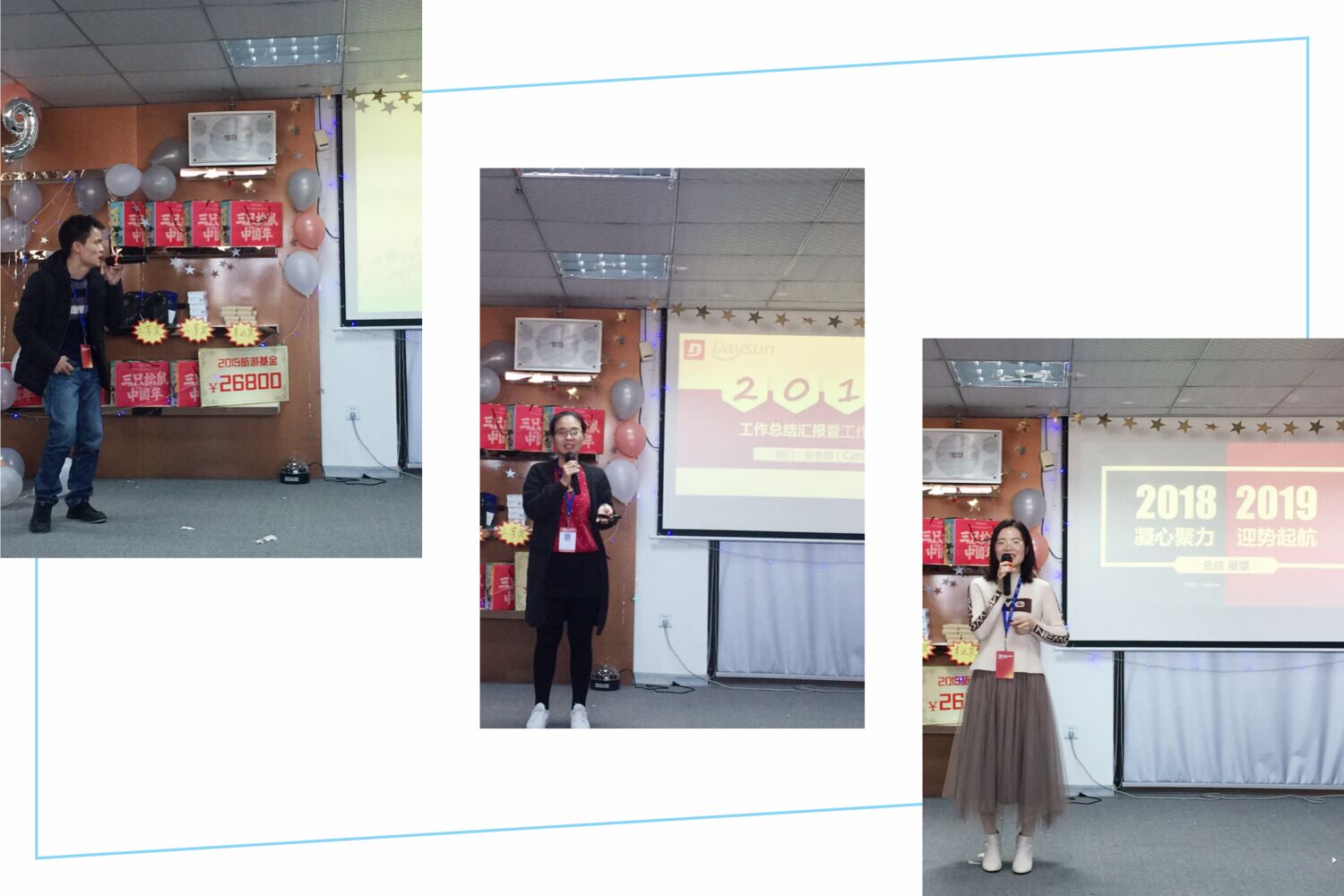 To give more fun during the conference, expecially arrange Lucky draw, 3pcs stereo, 2pcs vacuum cleaner, 1pc juice extractor。
Are you lucky enough? The gift is waiting for you :)
The lucky dog: Safiya win the juice extractor; Mr Luo and top sales Cathy receive the vacuum cleaner;
and congratulate Alice, Shelian and Larry win the stereo.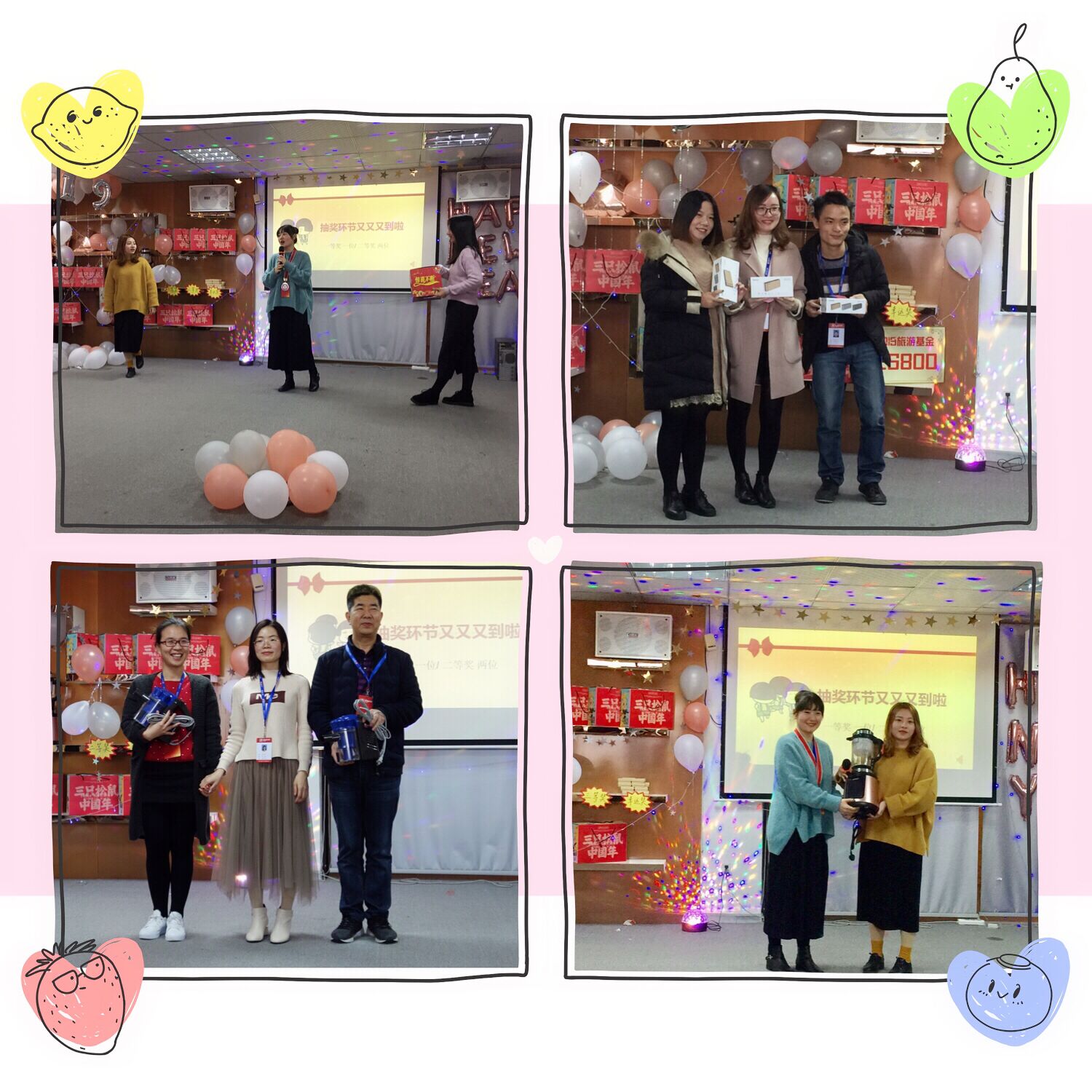 During the whole year, All Daysun people work hard, still keep in mind, providing high quality and
best service to customer,everyone do their own work carefully to avoid any mistakes.
Everyone is very important in Daysun team, to encourage all staff, there are some prizes in conference as well.
Without much words, still take work serioursly, Cathrine give so much help to colleague.
From 1st day of 2018 until last day of 2018, Irene still keep positive in working, with 4 times sales growth
First start the production following job, know little in bag, but with eight months learning,
Alice is professional in bag production, and help sales to deal with all the production things.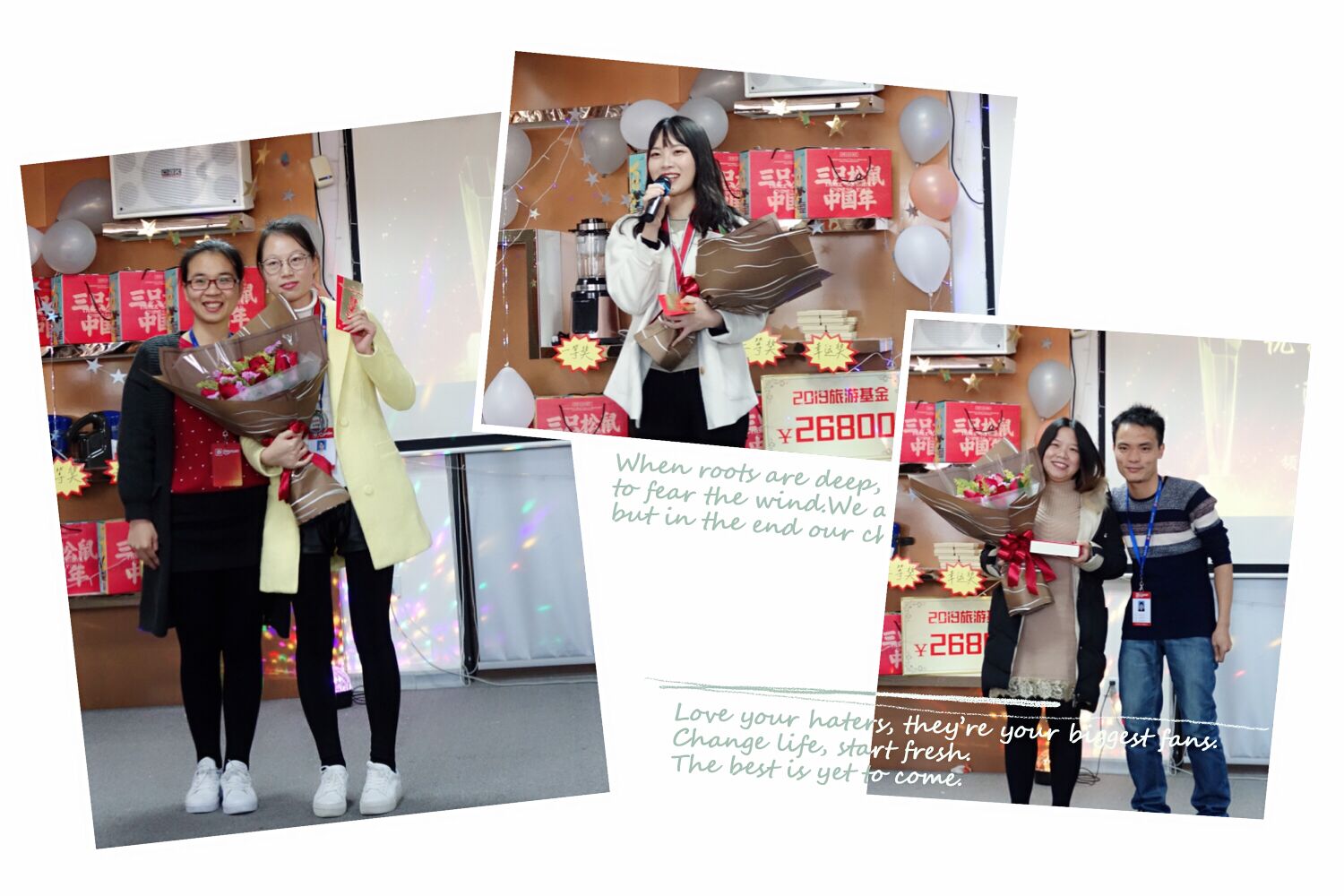 Spend her 12 years in Daysun, help every shipment on time, and at the same time, dealing with
kinds of things in company, Julie is always very precise in her work.
Nine years, Cathy still do her best, from merchandiser to top sale, she is the one.
Always with full of energy, Phoebe is keep on the way to better.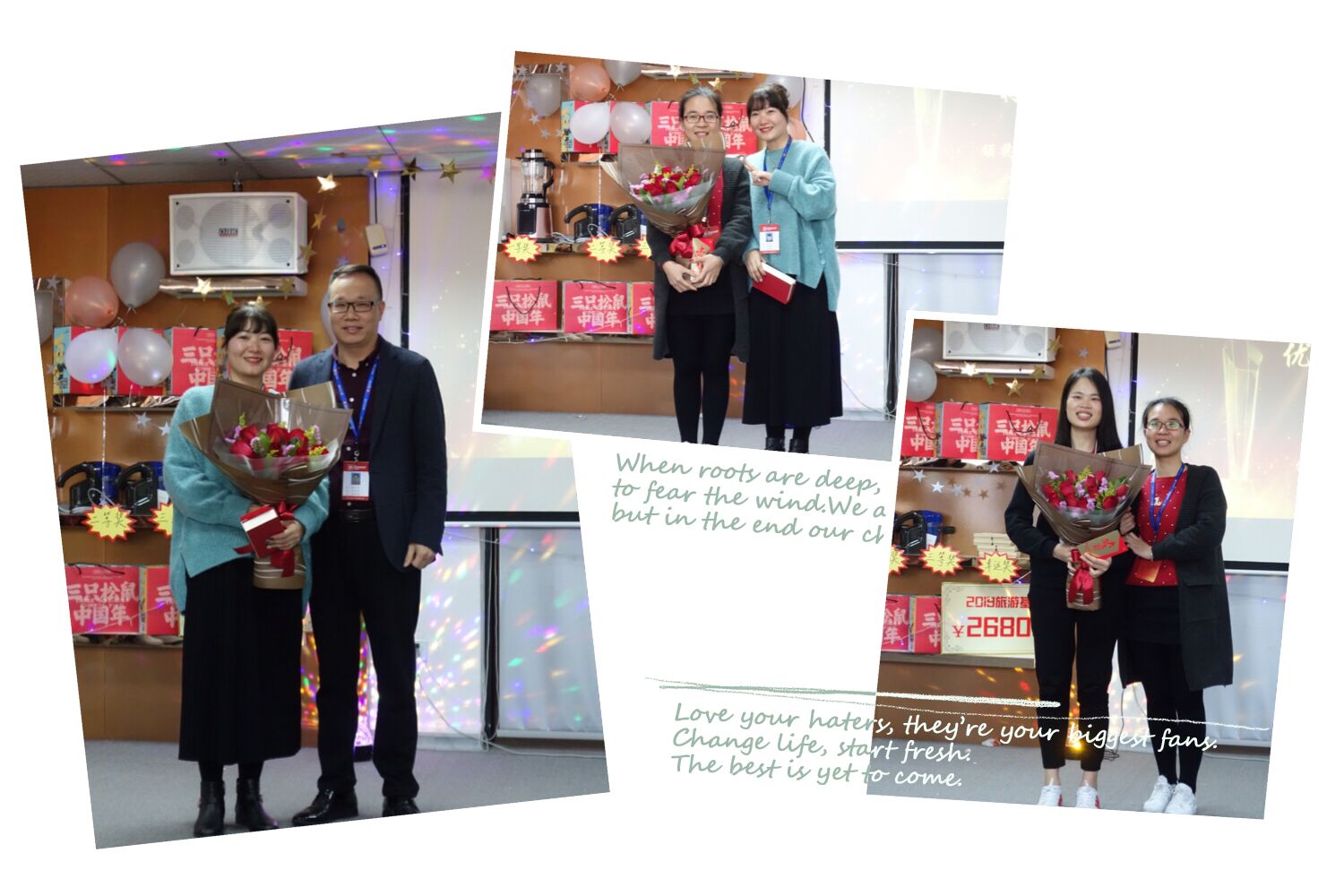 Ten years ago, the young boy and girl start their work in Daysun, learning the knowledge of bag
day by day.
As time goes by, they could deal with all the troubles during work by themselves, meanwhile,
they could also as a teacher to give their knowledge to new colleague.
Larry and Joanna spent their ten years in Daysun with trust and gratitude,
they become confidient and mature; Company become much devolped and stronger.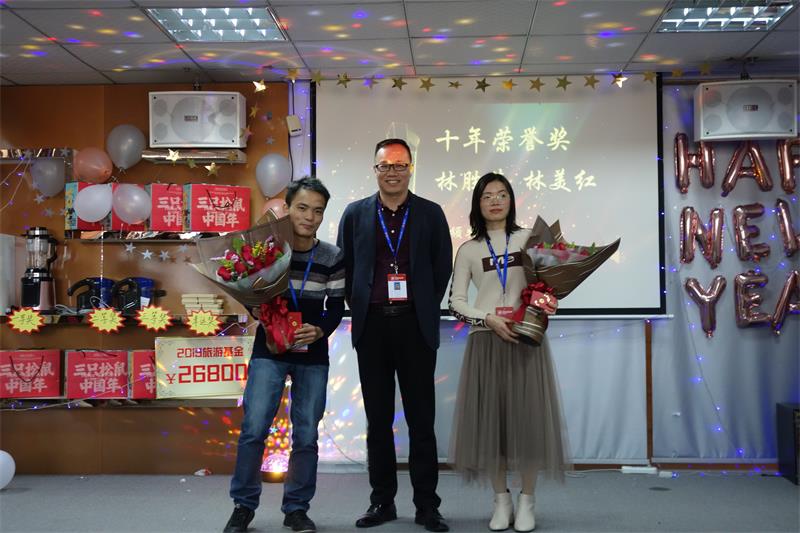 Daysun is 12nd year old now, many people start their work here, and keep do their best in every detail,
thanks every Daysun people effort, and every customer's trust, we will keep do our best in New Year.
Happy 2019 New Year!!!