Daysun Annual Conference 2019
21-01-2020
With one year hard work, DaysunTeam arrange the annual conference on 10th January,
there are many interested things. Wish all of us a great 2020.
In the morning of 10th January, everyone of Daysun team dress up, and start
the first activity, take photos with three poses, First pose is with a heart posture,
second is smile or lauge, third is freestyle.
Since 2020 is same to love you love when speack in Chinese, hope Daysun team
guys are with love, happy and freedom in 2020.
Heart posture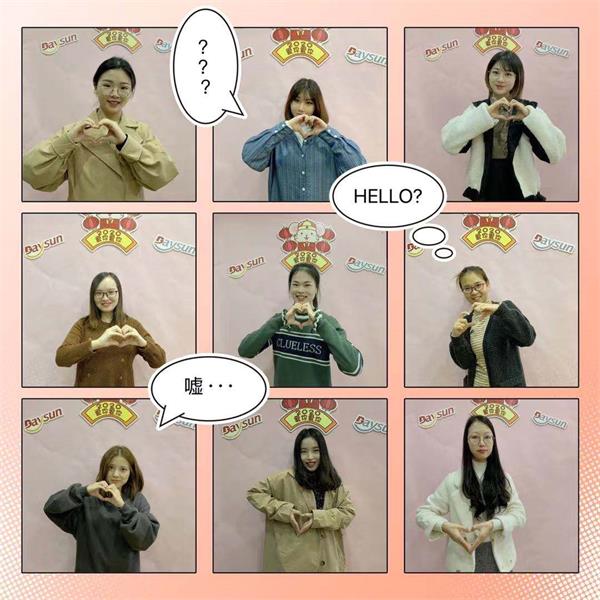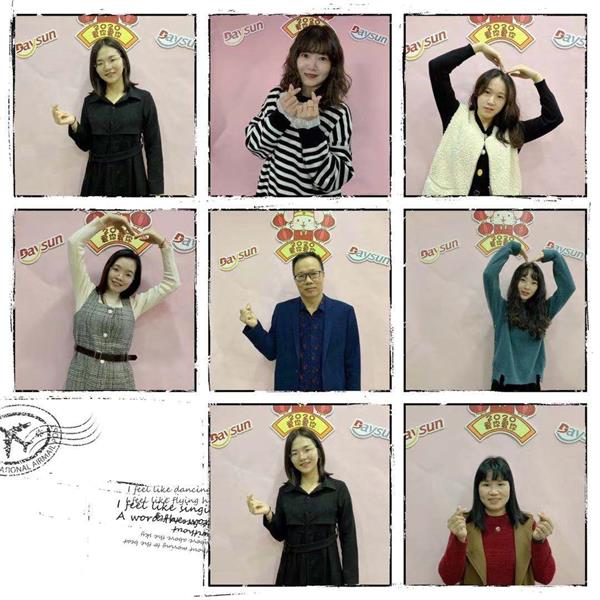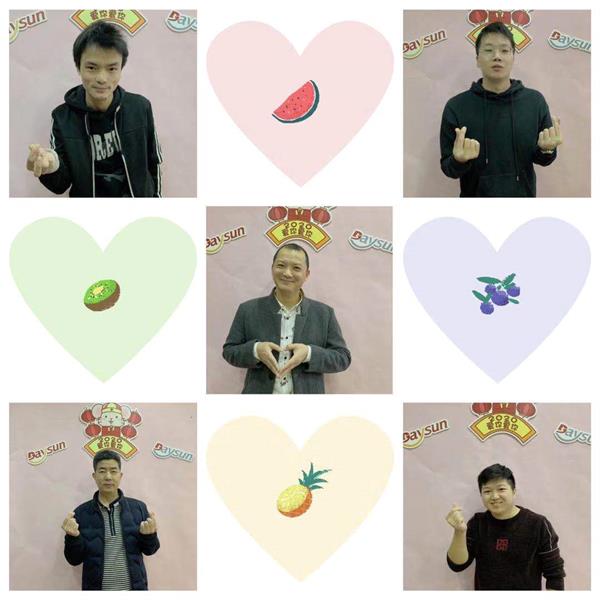 Smile/Laugh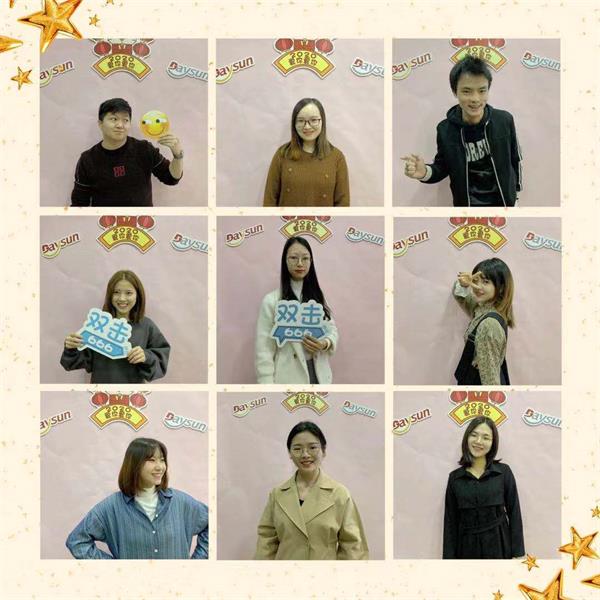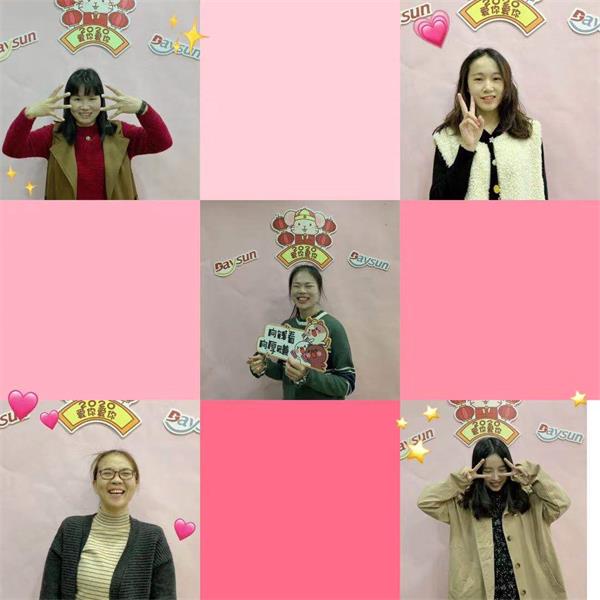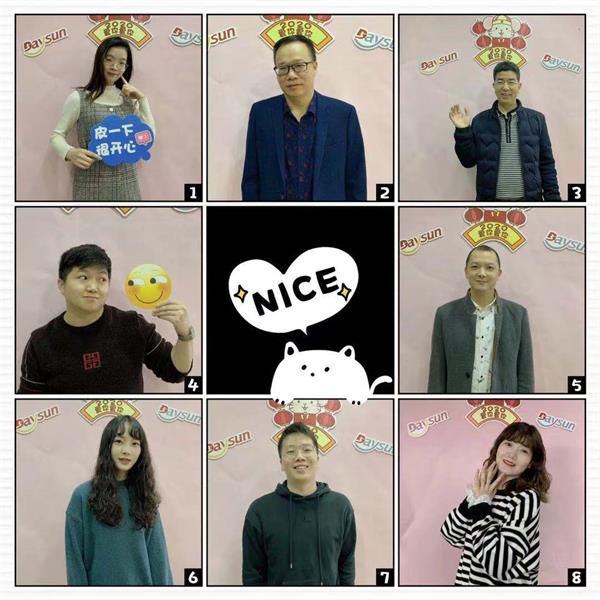 Freestyle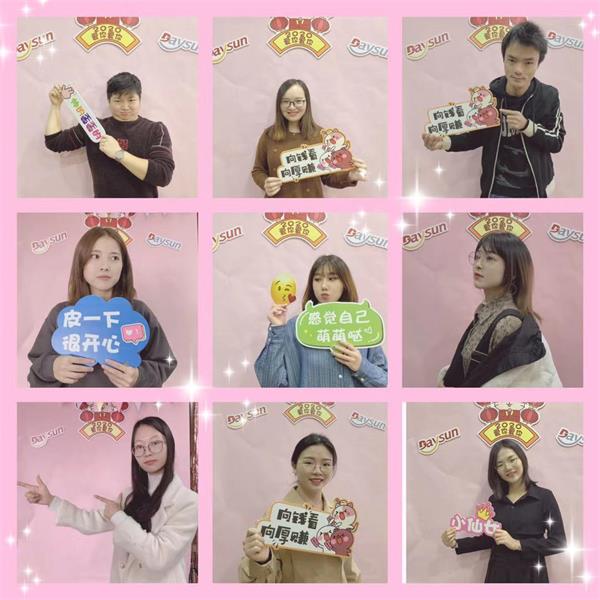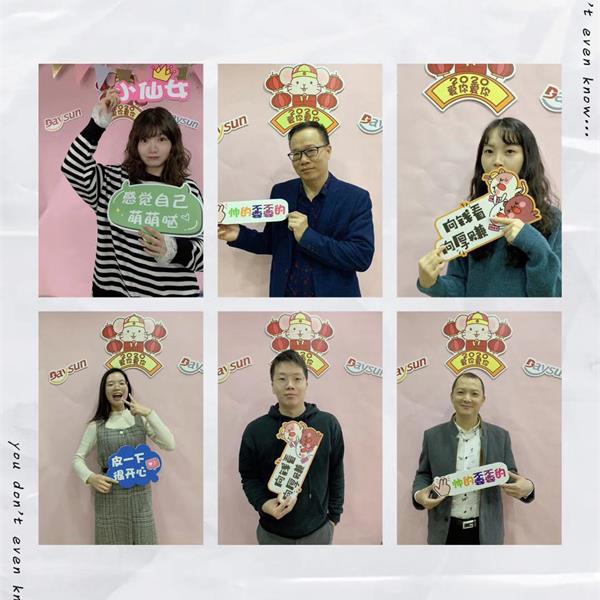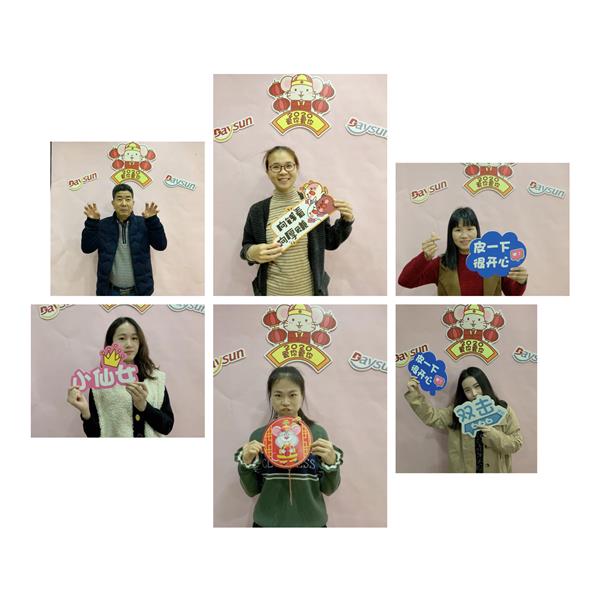 Congratulation to Abby, Phoebe and Dejon get best pose title, with a beautiful Photo frame gift,
hope you guys received love, and be happy also could do whatever you want to do, work hard,
live happy.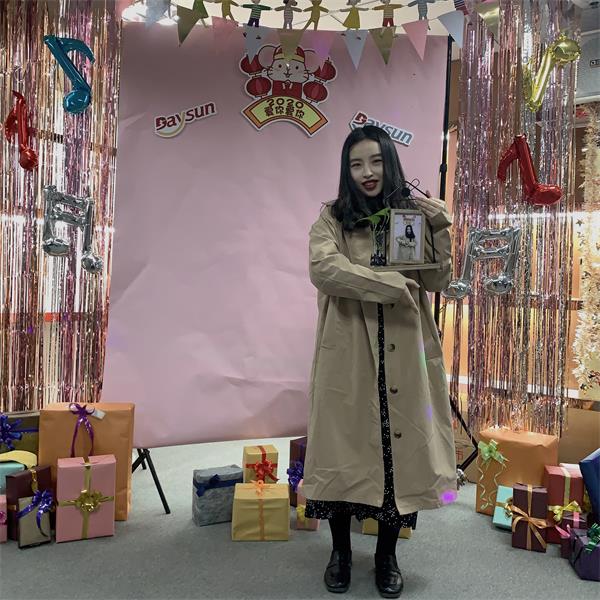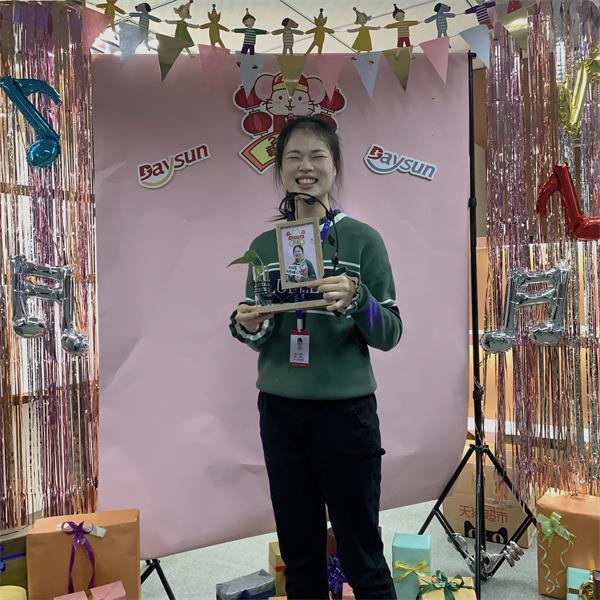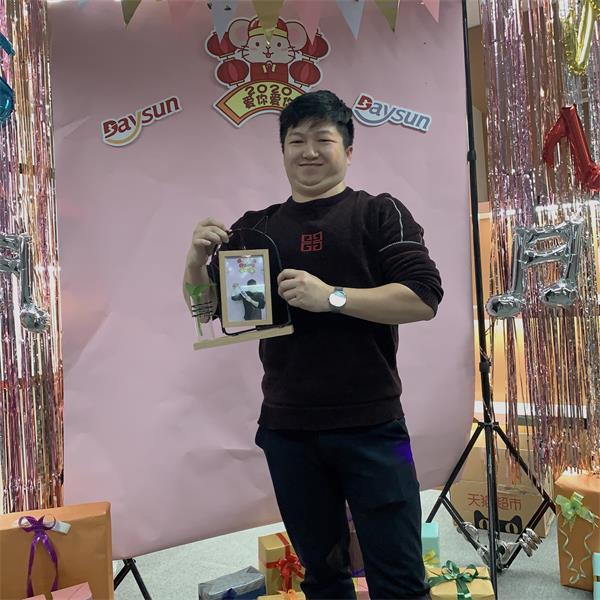 The most important thing in annual conference is give awards to excellent person in whole year.
All of us work together in Daysun in 2019, and take all tasks seriously, there are some guys
are particularly doing good job. Congratulation Avery, Abby, Joyin, Kris.
With patience, insistance, circumspection and great service, you receive great results in 2019,
wish all of you could receive better results in 2020.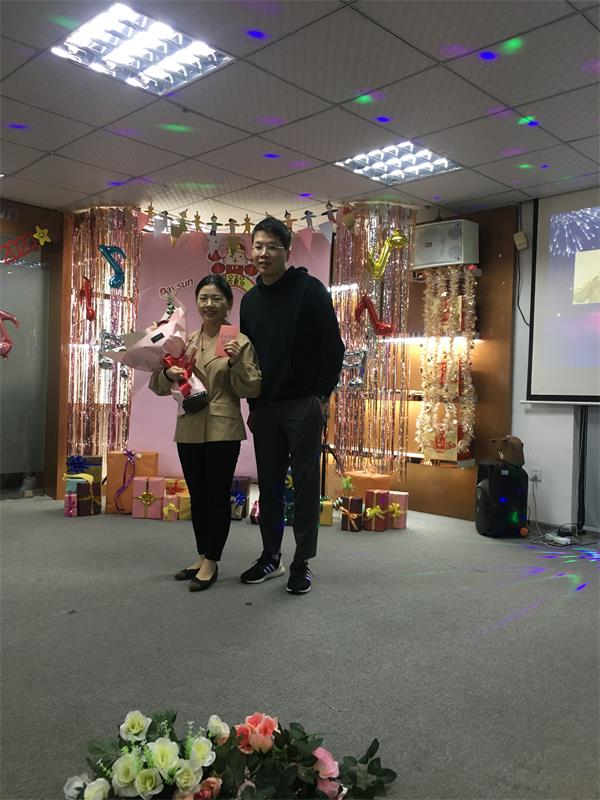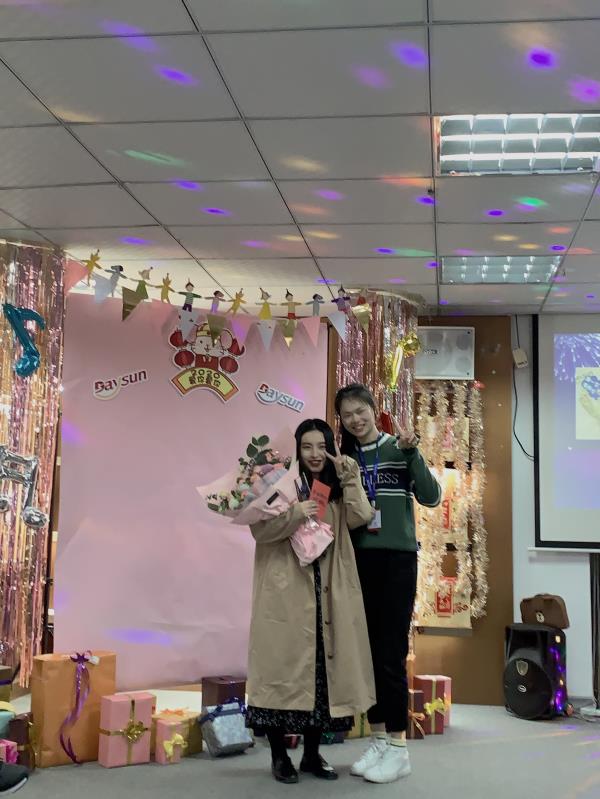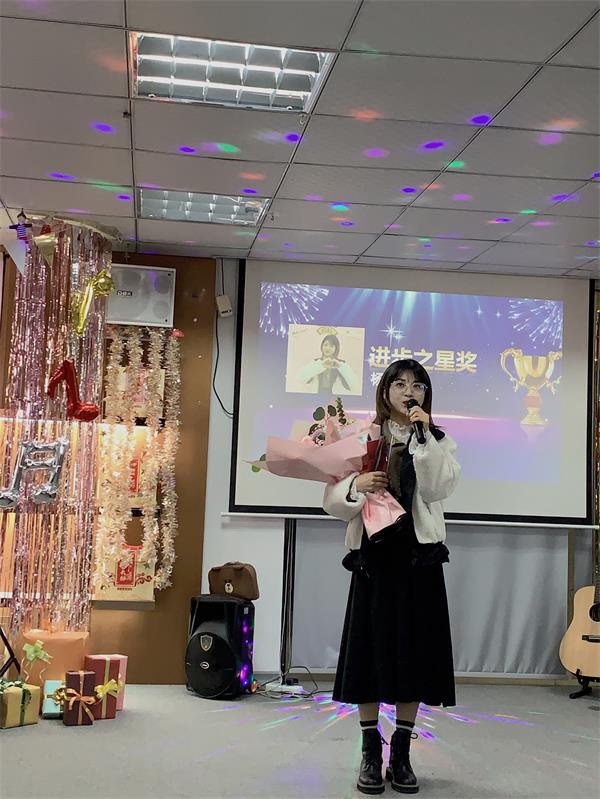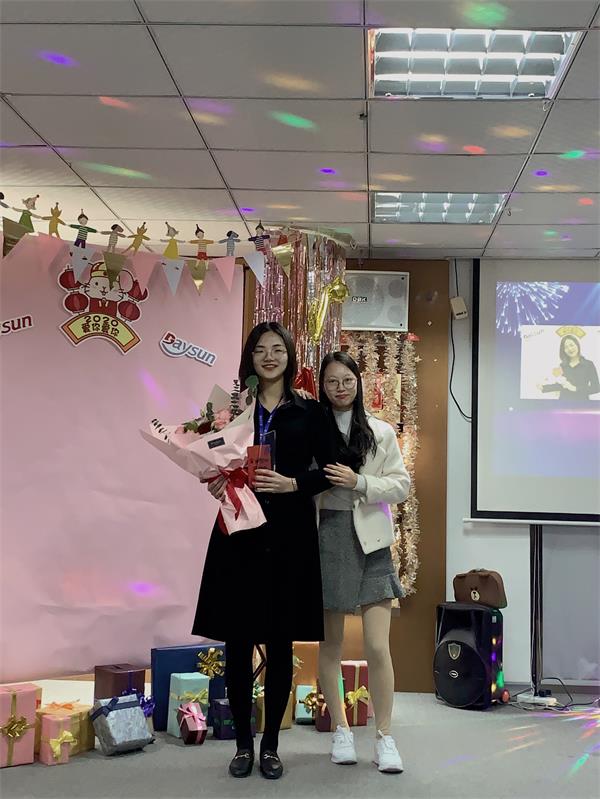 Eleven years in Daysun, Joanna start with a platform operator, when document operator was off for a holiday,
she learn to deal with customs document, and now she already become a professional HR, she is all-round talent,
Contribution award to Joanna, thanks what she do for Daysun in last 11 years, look forward to your more talent
in future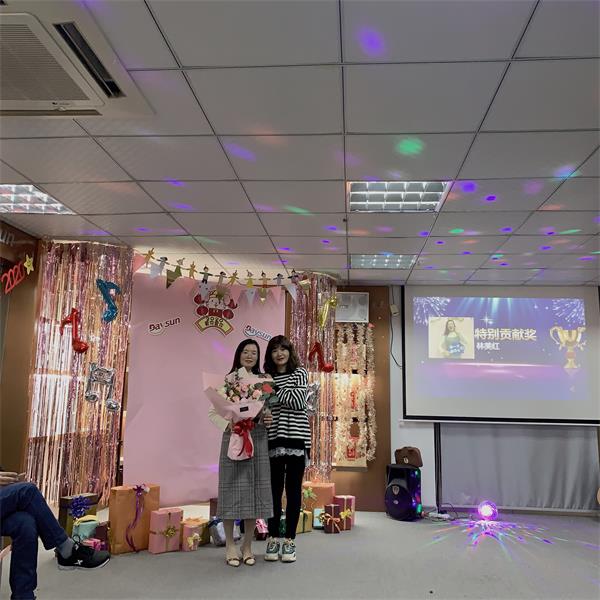 Top sales, Cathy, she is also sales manager in Daysun, not only deal with well in her orders, but also
teach kinds of things to other sales, lead the whole sales team to receive better and better result every year.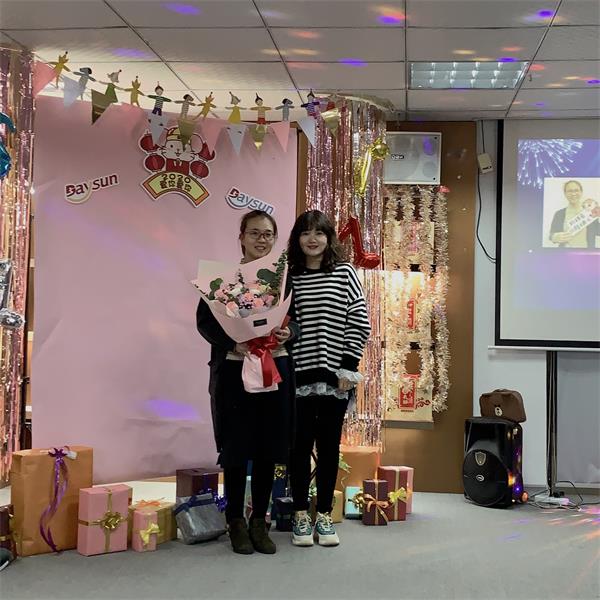 Five years, ten years, we work together, to solve kinds of problem, and make every order export well,
we celebrate every festivals, and have many happy memory, thanks for your five years, ten years,
let's go on next five years, ten years.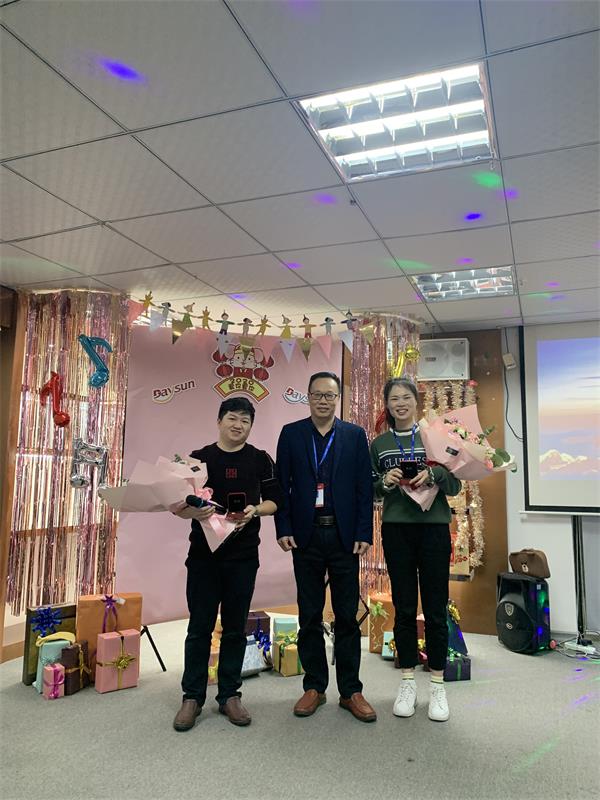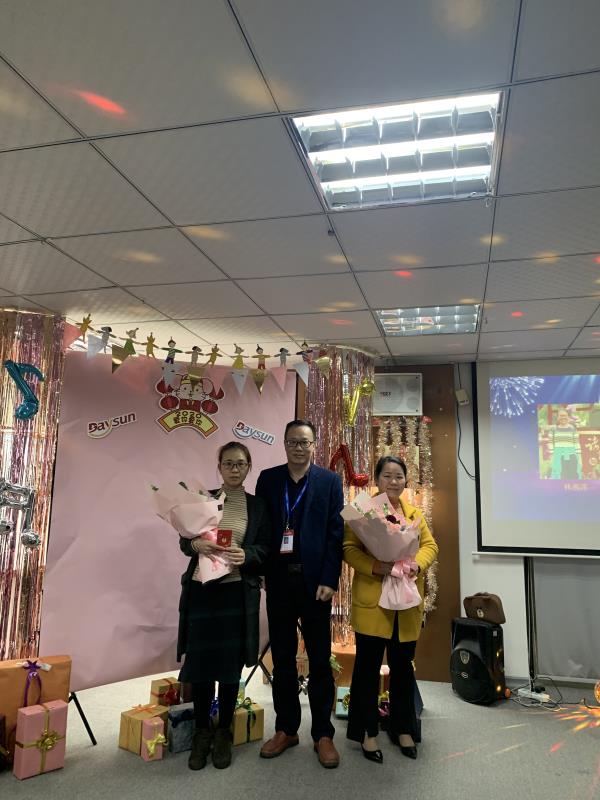 There are also four shows arranged by Daysun people, crosstalk called sanjuban,poetry recitation,
singing and dance.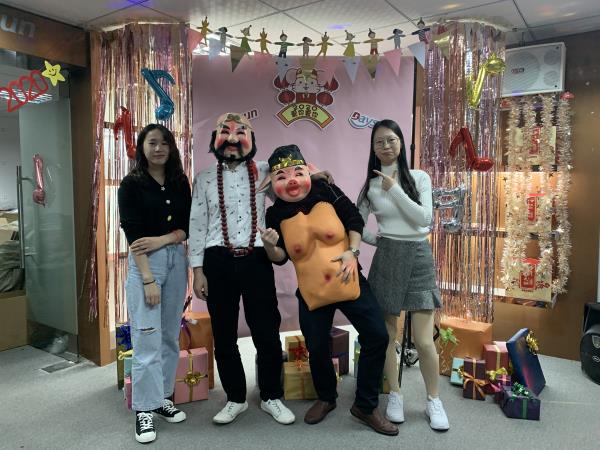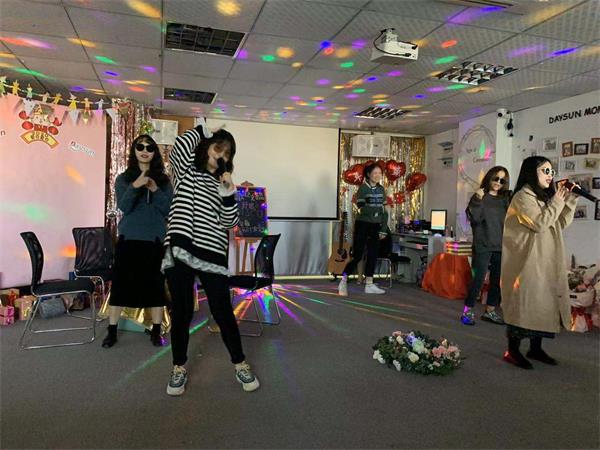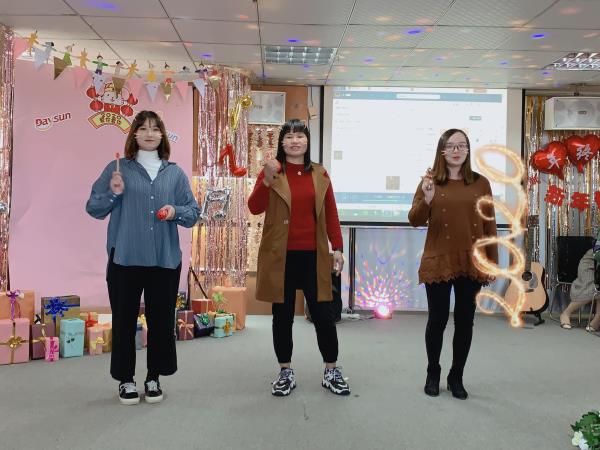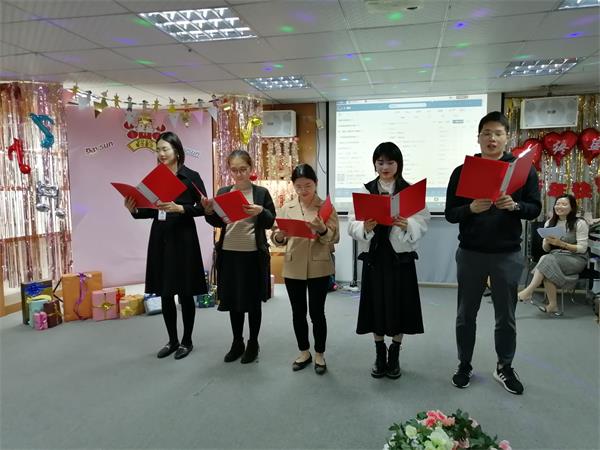 Great memory we have again now, look forward to more happy time in future.
Great Happy 2020!!!
Happy New Year!!!