Bag Production Machine
01-04-2019
In a bag factory, skilled labor are very important, they decide the bag quality,

at the same time, there is another part is also important, which could increase
the efficient for whole production process, they are kinds of machines.
Take a normal backpack as example, when we finish the backpack mould
for the backpack, then need to arrange the material, when mass production,
staff couldn't cut every fabric by hand, that will waste much time, therefore
a cutting machine is important, we just need to put the mould on the top of
several fabric, then press the machine, the needed fabric shape is finished,
usually it could cut around 20-50 pieces fabric.
Cutting machine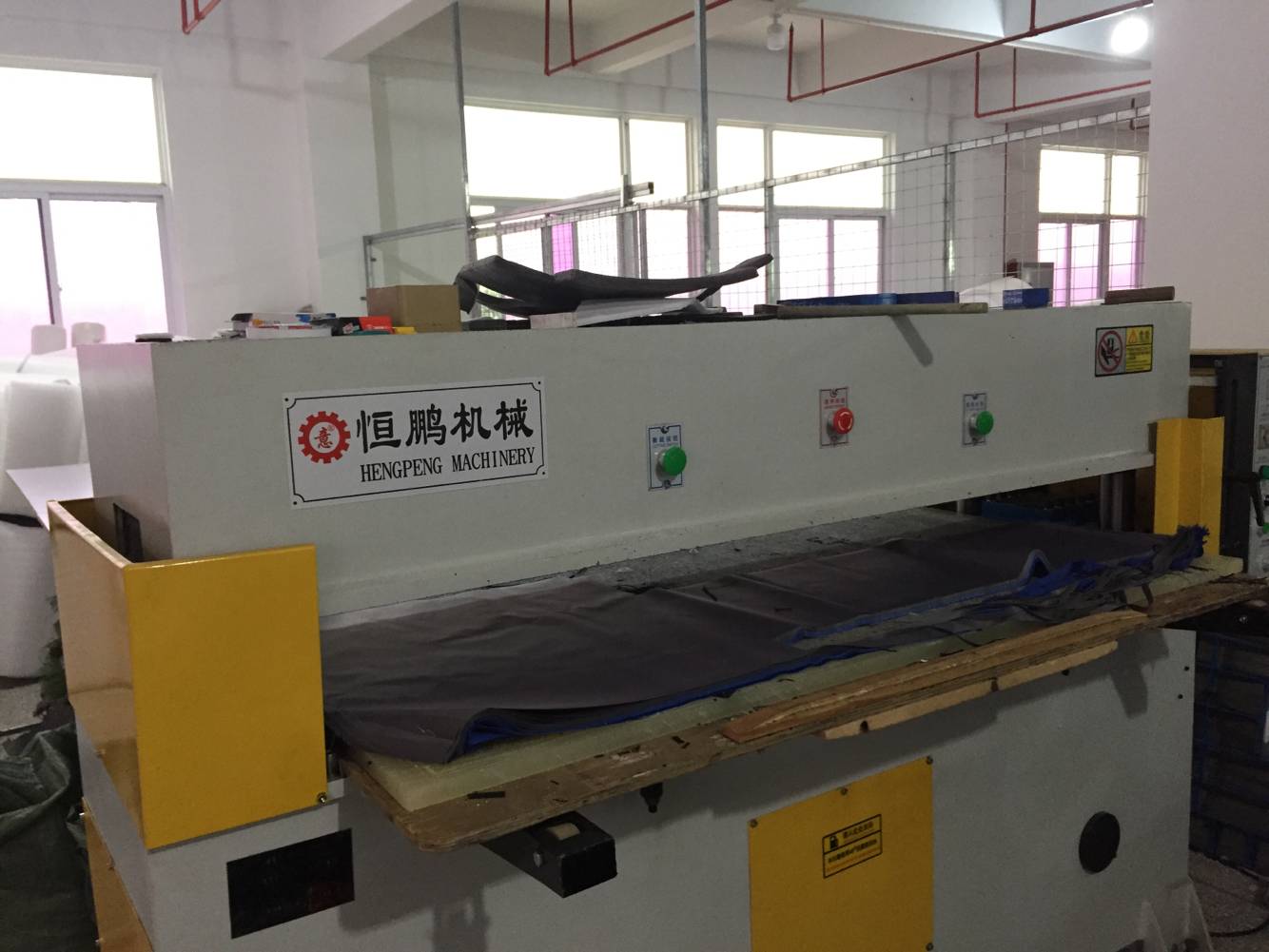 Also there is a machine which could cut webbings, as below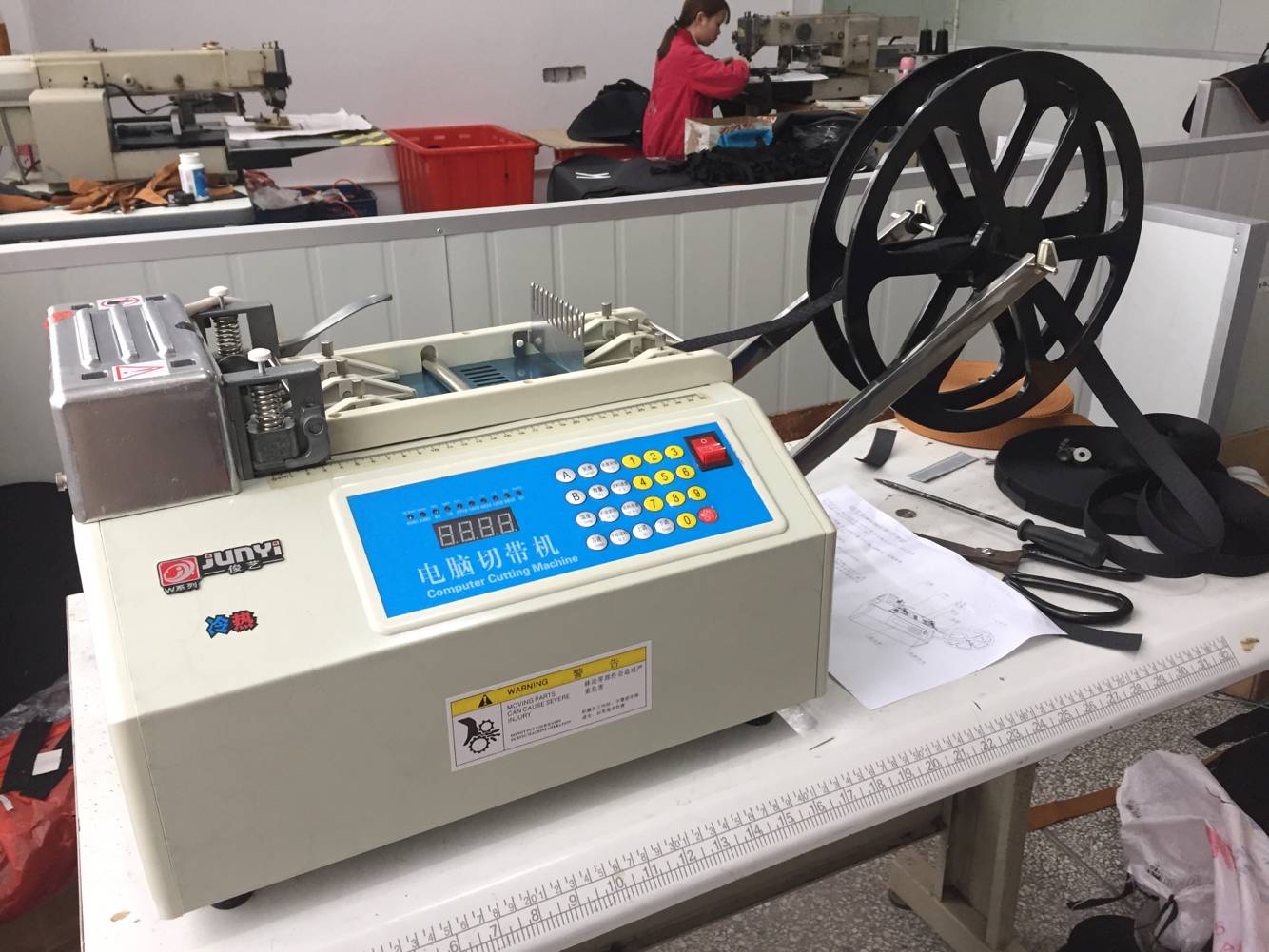 If the backpack has eyelets, then need a eyelet machine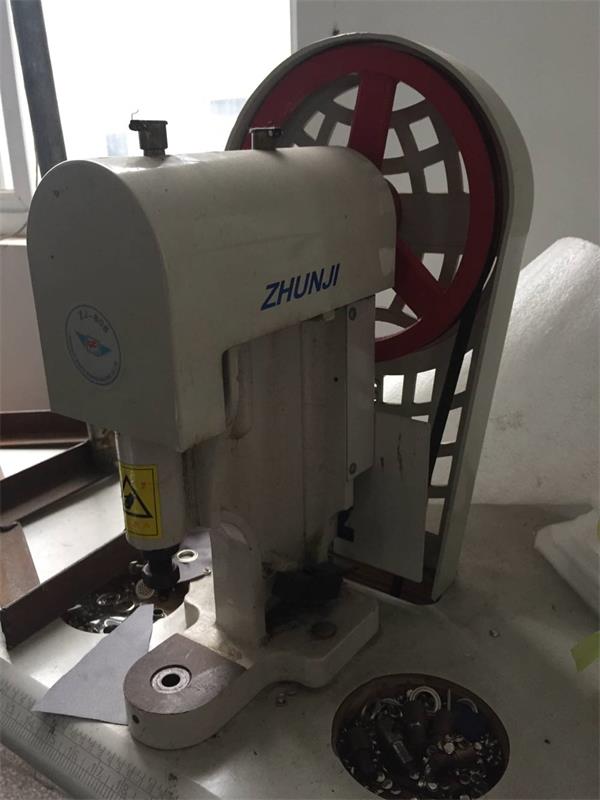 When all the materials are ready, then could go ahead next step, sewing.
Kinds of sewing machine to be used in different part of backpack.
One sewing line machine, double sewing line machine, logo computer machine,
bartack sewing machine, thicher fabric sewing machine, thinner fabric sewing

machine, different part use different machine, which is very important.